We're all corpses in waiting. Unlike financial salespeople, the Grim Reaper doesn't care if you're an HNW individual.
Spending decades planning for retirement while ignoring the inevitable makes little sense.
We believe putting the thought of death out of sight and mind will protect us from it. It won't.
Contrary to popular opinion pondering death enriches life.
Knowing time is short is the ultimate priority maker. Living in the moment is a skill money can't purchase.
Nothing lasts forever. That includes The Roman Empire, Apple Computer, and you. We constantly plan and worry about things that never happen. Wouldn't it make sense to spend more time preparing for a 100% probability event?
Like a sound financial plan, not waiting until the last minute to make crucial decisions is wise. Maximizing your quality of life in your final days shouldn't depend on volatile family emotions.
Understanding how hospice care works before you or a loved one needs it is an excellent start.
When signing up, a team of clinicians comes to wherever you live. Medicare provides for most of the cost.
The majority of families enrolled in hospice give it a high grade.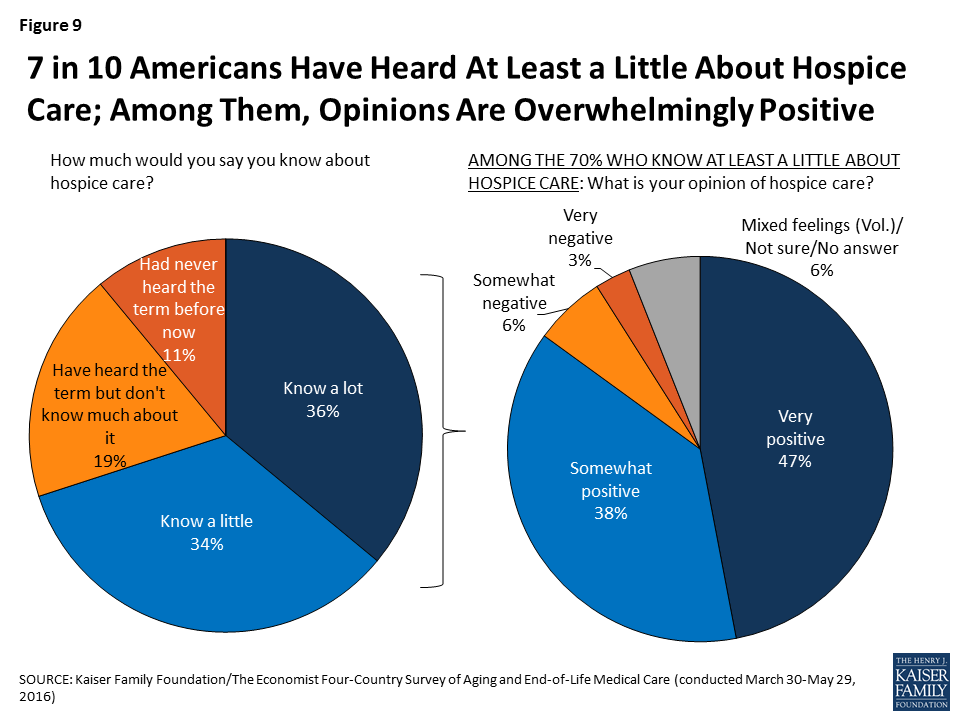 Too many people delay and never collect all the full potential benefits.
According to BJ Miller, MD, and Shoshana Berger, Most of the time, people wait unnecessarily long to enroll in hospice, too late to receive all of its benefits. In 2014, 45% of Americans (roughly 1.7 million) who died did so in hospice- a number on the rise since the inception of the hospice benefit. Since hospice is acknowledged as the gold standard of end-of-life care, this growth is good. But a person's average time in hospice was just over two months. Half were in hospice for 18 days, and one-third were enrolled for a week or less before they died. For some situations, a short stay is just right. But more commonly, it just means people are suffering more than they need to. Please don't wait for your doctor to bring it up. Ask about it. 
Ignoring the benefits of hospice care is a steep price for suffering families saying goodbye to a loved one. Delaying or not enrolling in Hospice Care means missing out on the following benefits, which may take place in the comfort of home.
A Nurse who visits every few days to every two weeks is in the package.
An aide comes weekly for an hour or two to assist with personal care.
A social worker or counselor guides various emotional and logistical issues making life easier for all. Topics can range from family issues to deciding on funeral arrangements.
A Chaplain provides spiritual support and solace. The chaplain is interfaith and can help find someone in your faith to provide comfort.
A volunteer to assist with grocery shopping or grant respite for a caregiver is an essential part of the program.
An added benefit is a physical or occupational therapist, dietician, and speech-language pathologist to aid with swallowing and communication difficulties.
Basic supplies and durable medical equipment like a hospital bed or wheelchair offer relief to stressed-out caretakers.
Respite stays – This entitles the patient to a stay in a certified facility for up to five days to give caretakers a much-needed break.
Prescription support – This benefit can trim meds to what's essential for comfort and pain management. Support includes delivering meds to you and helping you get more restricted pain medications.
Around-the-clock nursing care in the home for a day or two. If suffering becomes intolerable, a short stay in the hospital is an added benefit to get on top of the situation.
To qualify for hospice care, you must live with a terminal condition. Two doctors must agree you will most likely die in six months if the disease follows its natural course. It's also possible to disenroll if things turn out for the better. This condition doesn't disqualify you from enrolling again later.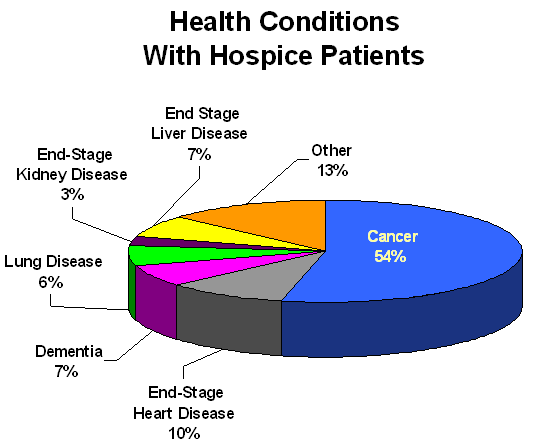 Not educating yourself about hospice care isn't an option. Most prefer a shorter but higher quality of life than a prolonged agony with a predetermined end game.
Your retirement plan needs a conclusion. Ignoring certainty benefits nobody.
Source: A Beginner's Guide To The End by BJ Miller MD and Shoshana Berger