Anthony Isola, CFP® and Financial Advisor
Anthony has married his passions, investing and education. While teaching
social studies full-time, he founded a registered investment advisory firm, where he constructed financial plans and oversaw $50 million in client assets. A Certified Financial PlannerTM, he has a vast knowledge of personal finance strategies; and, as an educator, he has a natural ability to explain complicated economic and financial concepts, put them into an historical context, and make the practical application of these concepts come to life. Prior to starting his teaching career, he worked in the financial industry, trading foreign currencies.
He brings to Ritholtz Wealth Management an expertise of the inner workings of the 403b market.  His goal is to build awareness of the conflicted advice and poor options in these plans, and ultimately bring about much-needed reform. His blog, A Teachable Moment, helps educate investors on how to protect their interests.
An avid fitness enthusiast, he spends his time away from work by pushing his physical limits. He also enjoys gardening, following his sons' basketball games, and spending time with his wife.
Dina Isola, Client Relations
Following a successful career in marketing communications in the financial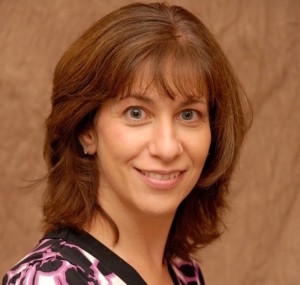 industry, Dina helped her husband, Anthony, establish an independent registered investment advisory firm, where she worked closely with clients to service their accounts. In dealing with investors and hearing their concerns, the idea to create the educational company, Real$martica, Inc., was born. Her blogs for Real$martica focus on personal finance issues for children and families.
Dina will also contribute to the blog, A Teachable Moment, drawing on her experiences and challenges, to give readers a relatable way to look at personal finance. She hopes to provide clarity and common sense to demystify the "jargon" of the financial world, so that investors stop feeling intimidated or inadequate when considering their financial planning options. At Ritholtz Wealth Management, her role of Client Relations is to address issues affecting clients beyond their investments.
She is active in her local business community and serves on Stony Brook Children's Hospital Task Force to raise funds for Suffolk County's only children's hospital. When she isn't writing, she is busy watching her sons' basketball games and cooking up meals for her family.