Financial illiteracy and a steady paycheck are guests of honor at the Predator's Ball.
Soldiers and teachers provide vital service to our nation.
Some companies view them not as heroes but as prey.
Young soldiers arrive at boot camp with little money experience and a regular paycheck. They're the perfect ingredients for exploitation.
New York Times columnist Ron Lieber provides a chilling account of the depraved ecosystem that encircles Fort Campbell.
Fort Campbell is the home of the 101st Airborne Division. The Screaming Eagles are one of the army's most storied divisions. Their legacy of heroism stretches from Normandy Beach to Iraq.
Paratroopers are experts at breaching their enemy's defense. They're no match for the army of financial predators awaiting their arrival at Fort Campbell.
Ron Lieber describes this foreboding landscape –
The wide boulevard along Fort Campbell's front wall is lined with places to get into debt. There are used car lots galore and Cash America Pawn. Then, Omni Military Loans, various check-cashers, and a storefront that invites soldiers to sell their plasma. On it goes along the main thoroughfare named for the Army post — the center of an ecosystem that thrives on government paychecks and not knowing how to manage them.
Civilians gasp at a credit card interest rate of 18%. The federal Military Lending Act caps the interest that a lender can charge an active-duty soldier at 36%! Pay-day lenders believe this is too low given young soldiers' enormous credit risk due to their lack of financial acumen.
While this may be true, businesses take advantage of recruits in every conceivable manner. A national jewelry chain encouraged soldiers to purchase items on credit. Their reasoning – The new debt would increase or rebuild their credit score. The state determined this to be "unlawful."
We work with public school teachers. It's not hard to find similarities why these valued public servants suffer the same fate. The leading provider of egregiously expensive variable annuities was recently fined $50M for misleading fee disclosures.
Ron Lieber drills into the core:
Young and financially inexperienced members of the military are ideal clients. They are not highly paid, but their jobs are all but guaranteed — so their paychecks arrive like clockwork.
Steady paychecks can be a blessing or a curse. They're great for dollar-cost averaging into a retirement plan composed of low-cost index funds. Problems arise when their destination is debt repayment. Reverse compounding never made anyone rich.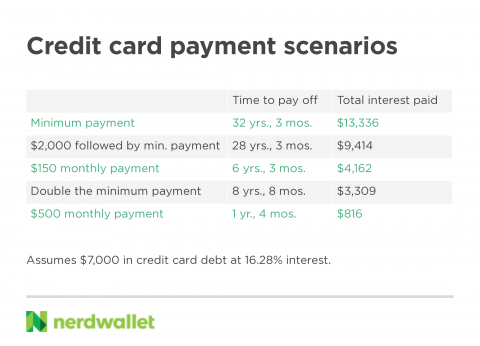 Like soldiers, many teachers are young and have little or no experience managing their finances. Though their salaries are higher, the results are par for the course.
Instead of used cars and jewelry, insurance agents fill the void. High-cost variable annuities and whole life insurance contracts transfer hundreds of thousands of dollars from the pockets of teachers to commission chasing agents.
Sound familiar?
What should we do?
Is there a solution?
Teaching ALL high school students basic financial literacy would be a strong start. Our friends at non-profit NGPF are doing this and more. They're also pushing states to require personal finance courses in the curriculum. Dina and I recently appeared on their podcast discussing the retirement wasteland of public school teachers' 403(b) plans.
Financial literacy won't solve every problem, but it beats the alternative.

Those willing to sacrifice their lives for our country and educate our next generation deserves better than toxic financial ecosystems.
Source: Where Military Paychecks are Prime Targets by Ron Lieber