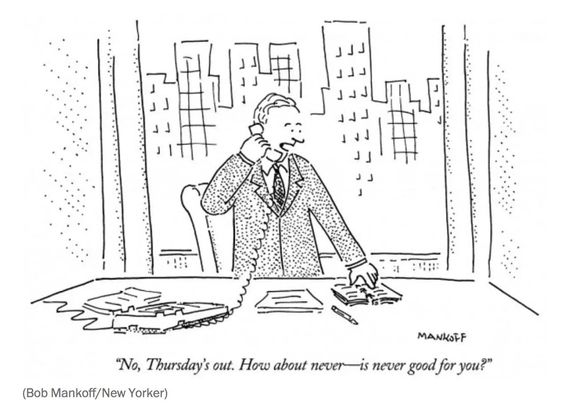 This is why we do what we do.
The title of this post is no typo. It is the sad reality of many Non-ERISA 403(b) Plans.
Public school teachers are the victims of the most exploitative financial services model on the planet.  This post should shock anyone with a sense of decency and minimal investment knowledge.
What's worse, this is not a case of an isolated lone wolf gone rogue. It's a microcosm of a service model deliberately designed to financially exploit public school teachers.
My friend, Scott Dauenhauer, outed a Craigslist ad (that is all you need to know) for a company called Appreciation Insurance & Financial Services. Its purpose: To recruit people to sell commission-based indexed-annuities to unsuspecting teachers in Chicago.
You can watch and listen here.
A few comments from some real financial advisors:
"This was just gross to listen to." – Dave Grant
"I can't believe someone actually put this out there. I especially love upgrades to an indexed annuity." – Justin Castelli
"I know, let's name our firm Appreciation Financial, because we appreciate agent financial compensation so much!" – Bill Winterberg
Some lowlights from this video include:
A call to find "Leaders and Builders" (AKA financial rapers and pillagers).
"No charge backs, little marketing costs, and minimal drive time." (Hit the ground running.)
"All of your clients, in one location. Do it right!" (Like shooting fish in a barrel!)
How to set up "Lunch and Learns" that are "big on data and will allow you to have summers off just like the teachers!" (Eat lunch and learn how YOU will finance the annuity salesperson's retirement.)
This business is a "recession-proof -business will increase during these times." (There's nothing like preying on people's fears during the worst possible moments to generate commissions.)
It gets much, much, worse.
Sales reps are told they will "not be a seller but an advisor" and will "solve problems through education and service." To top it off, clients will be so grateful they will send thank you letters.
Perhaps these clients also would have enjoyed being interrogated during the Spanish Inquisition.
There will be "massive residual income" because everyone at the school is a prospect. In fact, they provide a 90-page manual and 10 proven sales strategies to make this dream a reality.
It gets much, much, much worse.
According to Appreciation Financial just "meeting 7 new people a week will lead to a six-figure income."
Here's how (note: I am currently vomiting into garbage pail):  First get your client out of a "high cost" variable annuity and "upgrade" into an Indexed Annuity. (Yes, they said this.)
There is no mention that the fees for this "upgrade" are even higher. Indexed annuities don't include dividends, which historically account for 50% of the market's gains. This new "upgrade" will provide the returns of a very, very, expensive C.D. without FDIC insurance.
Where do I sign up?
If the average teacher has a $40,000 investment account, the "upgrade" will produce $2,576 in "premium flow;" a nice 6.5% commission.
Notice how "premium flow" replaces paycheck contribution.
A $300 dollar paycheck deduction will put an additional $545 into the salesperson's pocket annually.
It gets much, much, much, much worse.
Reps are encouraged to do more damage by selling these unsuspecting clients a Universal Life Insurance policy. This will generate another $2,200 in commissions.
Voila! Here is how a $40,000 public school teacher retirement account can lead to $5,300 in commissions.
And Einstein thought compound interest was the eighth wonder of the world!
Salespeople can diversify their income by selling to "Teachers, Bus Drivers, Janitors, it just doesn't matter."
For those real go-getters willing to meet with 12 people a week, "Your annual income will approach $330,000."
Not bad for being the ultimate financial parasite.
This horror show goes on about an organization which places "culture first." It closes with the words of one employee, "I didn't believe this was possible until I saw it with my own eyes."
Yes, anything is possible if you are willing to deceive innocent and trusting people who are illiterate about their finances. Congratulations on your graduation from Scum Bag University!
Listen to the presentation if you think I am exaggerating. Sadly, I wish I was.
Two questions come to mind;
First why in God's name would this company put something like this out there for the whole world to see?
Second, how could teachers' unions and administrators allow these characters into their schools?
A lack of proper regulation has spawned this evil. Companies like this fear no retribution.
Teachers also need to take ownership of their finances. Like the saying goes "those who do not move don't notice their chains."
This system of exploitation is not the exception, but the rule, in most public school 403(b) plans.
According to  Bloomberg: "It is hardly unusual for districts to face teaching shortages; according to the U.S. Department of Education, all 50 states and the District of Columbia have at least some unfilled positions. Because of high attrition rates, U.S. schools must hire an additional 90,000 new teachers every year."
Selling teachers atrocious and expensive financial products will not attract the best and brightest to the profession. Horrifyingly awful 403(b) plans will compound the problem.
We are working on this problem day and night. We have several exciting and game-changing projects in the works. If this story offends every moral fiber in your body (as it should), we can help.
If you know a teacher or a school that is being victimized, reach out to us. We will put a stop to it with extreme prejudice.
Our teachers deserve better than the "Financial Appreciation" they are currently receiving.