You measure what you can count easily and often fail to measure what matters. –  Albert Einstein
The race to get into the most elite universities is approaching maximum absurdity.
Possessing a 4.0 GPA, Perfect SAT scores, and setting up your foundation to feed the hungry no longer cut it – Enter College Admissions Consultants.
Some parents will cross any boundary to reach the promised land, and Hired Guns have no shortage of customers. Charging $1,500 an hour for admission consulting is just the beginning.
Ruby McAuliffe describes the process.
Best of all, when a student joins Command Education, they are matched with one mentor throughout their entire college admissions process to aid in tutoring and guidance. This mentor is a full-time employee of Command Education and is a graduate of an Ivy League or top-tier college. Clients receive 24/7 access to them through email, phone calls, text, and meetings. 
It works but at a steep price. The total tab could run over $600,000!!!  (Based on a price point of $85,000- 120,000 annually and starting in 7th grade.)
It gets worse.
According to the New York Times:
There is an implicit belief that a premiere prekindergarten program guarantees an early leg up in a nearly 14-year battle to gain admission to the country's most competitive colleges.
The disease is spreading to children barely out of diapers.
The acceptance rate for the Kindergarten at the Trinity School in Manhattan is 2.4% for kids without some family connection. Wait -What?
Many expensive Prep schools charge the same tuition for Kindergarten as they do for any other grade.
While all of this helps gain admission to elite schools, there are no guarantees.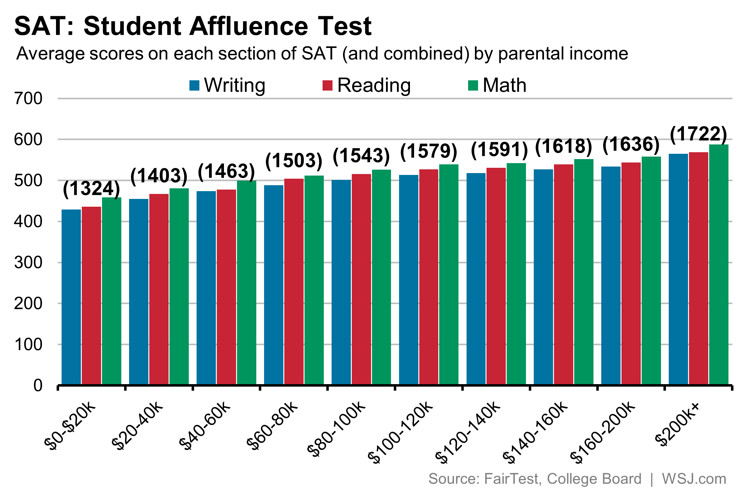 What happens to middle-class kids who don't get in?
The Wall Street Journal profiled one such student.
She took her first advanced-placement course as a freshman, scored 1550 on her SATs as a junior at McKinney High School near Dallas, and will graduate this spring with an unweighted 3.95 grade-point average as the founder of the school's accounting club. She performed and directed about 30 plays, sang in the school choir, scored top marks on the tests she had taken for 11 advanced-placement classes, helped run a summer camp, and held down a part-time job.
Sorry-No Dice. In 2022, Harvard rejects 97% of applicants. The 5-minute review didn't unearth legacies, alumni donations, or fancy Prep-Schools.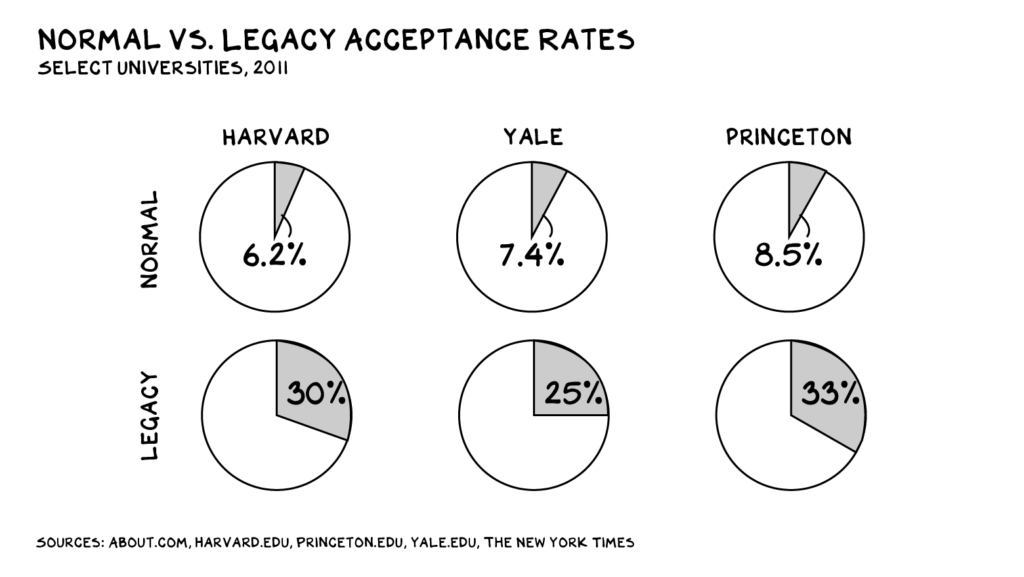 "Let's build something wonderful so that we can share it with almost nobody," said every Ivy League President. #Gross. – Scott Galloway
Destroying the joys of youth with unnecessary pressure based on a false tale that the college you choose will be the person you become should be outlawed.
The student couldn't agree more.
"I used to be the kind of person who, if I got a low A, anything lower than a 95, I would be upset with myself because I thought that was the standard for the types of institutions I wanted to attend," she said. "All that stress was not worth it. I want to do the best I can, but in a way that does not deteriorate my mental health if I struggle."
Is it any wonder that many of the students who survive the admissions gauntlet aren't happy campers?
Presidents, deans, and professors rarely tell students simple truths. For example, the strategizing and diligence that got them into the college of their choice may not, if followed thoughtlessly, lead to an adult life they will find worth living. – Harry Lewis, former Harvard Dean
Laurie Santos Happiness Class at Yale is the school's most popular offering. Many students think their problems magically go away once they receive that acceptance letter. Unfortunately for many, they're just beginning. Status anxiety is toxic. There's more to life than getting into things. The sale shouldn't surpass the product.
What's next?
Too many Ivy League students are Fragile Thoroughbreds. 
They've been trained to peak performance on tests and in term papers, but not to the unpredictability and tumult of adulthood. 
Acing a physics exam but having a nervous breakdown because your roommate ate your peanut butter isn't an optimal trade-off.
Don't get caught up in the rat race.
Frank Bruni provides an alternative reality in his aptly titled book, Where You Go Is Not Who You'll Be. 
Your chances of getting into the school of your dreams are slim. Your control over the outcome is minimal, and that outcome says nothing definitive about your talent or potential. To lose sight of that is to buy into and essentially endorse a game spun wildly out of control.
Life is just beginning at eighteen. Don't let anyone tell you otherwise.
Recipes create cooks. They don't produce Chefs.
Source: Where You Go Is Not Who You'll Be by Frank Bruni