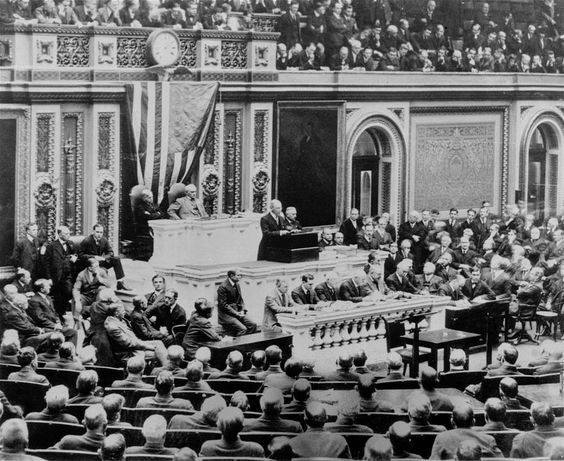 Why do large financial firms prey on educators, researchers, and public service workers in their retirement accounts?  That's where the money is.  Financial illiteracy and steady income provide the ideal environment for predators.
We constantly warn about insurers and brokers who exploit teachers by selling them unnecessary and expensive investment products.  They are the usual list of suspects who consistently bathe in the ocean of immorality.
This week, the conversation changed dramatically.  Teachers Insurance and Annuity Association, aka TIAA, has been accused of going over to the dark side. In a stunning New York Times expose, Gretchen Morgenson's  "The Finger-Pointing At The Finance Firm TIAA," has blown the lid off one of the most revered financial firms in the country.
Whistle-blowers have uncovered a culture filled with massive conflicts of interests and shady practices.  Funded with $1 million by Andrew Carnegie in 1918, TIAA had the honorable goal of "ensuring that teachers could retire with dignity."  Carnegie might want to posthumously rethink his investment if these allegations are true, which include:
Double-dipping by earning record-keeping fees and providing their own proprietary funds in 403(b) plans;
Setting up a RIA to siphon rollovers from their retirement plans into AUM programs which contained high-fee TIAA funds and annuities;
Overcharging TIAA employees in their retirement accounts and paying a settlement of $5 million for a breach of fiduciary duty;
Misleading clients on their website by using .org in their address; the firm ceased being a non-profit organization in 1997;
Paying their CEO $18.5 million dollars while professing to have a different culture than "Wall Street" firms;
Denying that employees are paid commissions while rewarding them if they sell in-house products or services;
Cutting compensation if sales quotas were not attained;
Joining Wall Street brokers in opposing the fiduciary rule; and
"Processing out" employees who disagree with the sales culture and making others sign unusual legal documents stating they will not make disparaging remarks about the company.
Ms. Morgenson sums up the perverse incentives at TIAA in her piece with these remarks overheard at the firm's advisor convention: "At the event, the lawsuit said, Carol Deckbar, then executive vice president and chief operating officer at the company, urged advisers to put more of their clients into in-house mutual funds. 'Where do you think you get your bonuses?' the executive asked the crowd, according to the lawsuit."
The same sleazy tactics we have seen low-grade annuity peddlers use were described by whistle-blowers as taking place at the retirement behemoth.
"According to interviews with 10 former employees, TIAA management assigned outsize sales quotas to its representatives and directed them to meet the quotas by playing up customers' fears of not having enough money in retirement and other 'pain points.'"
This is a firm with 5 million clients and about $1 trillion in assets under management. These funds come mainly from teachers, nurses, and other government employees, making these allegations even more despicable.
We have consistently warned people about the horrifying conflicts of interests and shady practices in the 403(b) retirement arena.  We are upset that many public servants have been taken advantage of; yet, there could be a silver lining in this case.
People just might start to take notice of the massive injustices that occur daily in the 403(b) market.
Plans that TIAA administer are covered under more stringent ERISA retirement plan guidelines.  We are heavily involved in public school teacher 403(b)s, which do not fall under these rules. Now maybe you will have a small idea of the financial atrocities we try to prevent.
If all of these allegations are proven true, TIAA is guilty of financial hypocrisy of the highest magnitude.
In the words of Melissa Halley, an administrator in cancer research at Washington University's School of Medicine, "We're all trying to do good things at the university, and you assume that anyone who is affiliated with it would be on the same path," she said. "TIAA doesn't have the values I thought it did."
To be fair, TIAA has helped people in the past and still offers some good products. The problem is if these charges are correct they will have negated any good they have done — plus interest.
If they do not change their ways, clients may decide to "process themselves out" of TIAA.
If you would like to learn more about what a good 403(b) plan should look like, let us know.