Choosing the right college isn't easy.
There are many factors to consider. Transparency is often lacking.
How much should we borrow?
Is a big school better than a smaller one?
What really determines our financial and merit aid?
Throwing parental peer pressure into the mix along with a raging pandemic compounds things.
Ron Lieber gets to the bottom of these issues and many more in his excellent book, The Price You Pay For College.
Having twin sons currently going through this process piqued my interest.
This is a wild ride with strange twists and turns.
The other day, one of my sons received a postcard from a college interested in his attendance. It was personally signed by a C0-Ed. Closing with a heart-shaped signature.
To his credit, he saw it for what it was. I don't think when I was eighteen I would've let my brain do the thinking.
Being curious about getting the most value for the upcoming hefty tuition payments, one of Leiber's chapters particularly stood out.
The title says it all. Classrooms Where Experienced Instructors Have Time to Teach (and Actually Want To)
It turns out at many large Universities, expensive undergraduate classes are often taught by poorly paid and overworked Adjunct Professors, along with Graduate Students, and Guest Lecturers.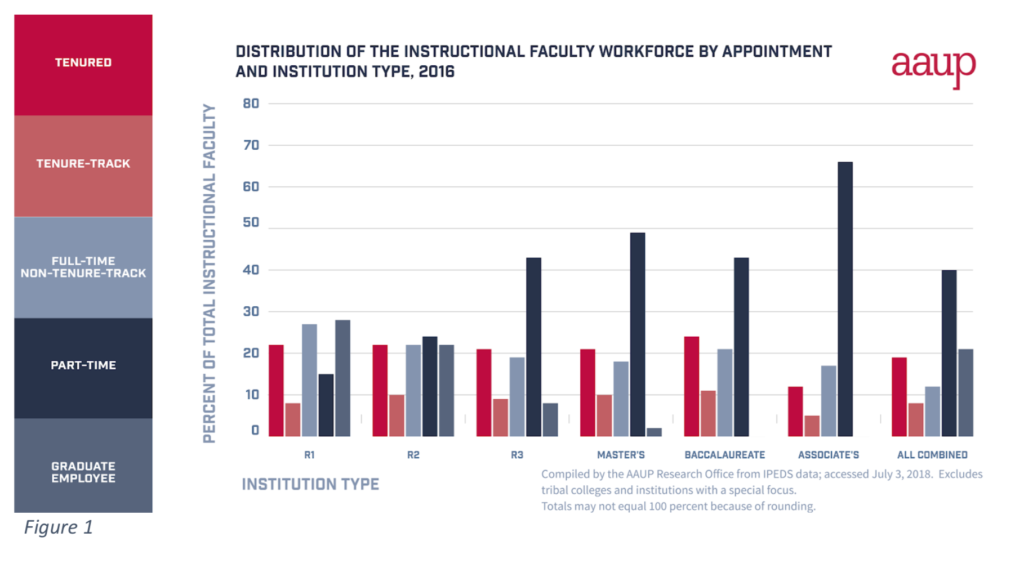 Making personal relationships crucial for future success difficult to blossom.
Many college professors were never trained in how to teach.
Not exactly the $50-60K annual experience parents are expecting.
Some tenured professors are appalled by this situation.
Academic research papers are more prized than student experience leading to a lack of quality inter-personal instruction.
Andrew Roberts a Political Science Professor at Northwestern chimed in.
"Most of the rewards a professor can receive are for research success. Professors gain little – not salary, not free time, or probation – by becoming better teachers. They gain all of these things by becoming better researchers. "
Wait…What?
Sending your child where this abuse is rampant isn't a wise investment.
The question becomes, what is?
Research proves mentors provide the most bang for your buck regarding life satisfaction for young adults.
Sarah Bolton of The College of Wooster nails it. "Mentors have expectations for the person they are mentoring that are very high, often higher than students may have for themselves."
Choosing a college that provides this invaluable service should be part of your selection process.
Start by looking for schools with full-time tenured professors focusing on teaching students and building relationships rather than writing research papers.
Adjunct professors are exploited so schools can continue to collect high tuition payments without providing needed student-teacher relationship building
Adjuncts often work in more than one school due to low ages and barely have time to catch their breath never mind eat lunch with their students.
Most earn less than $3,500 per course and $25,000 a year and are living near or below the poverty line.
Many don't even have their own office.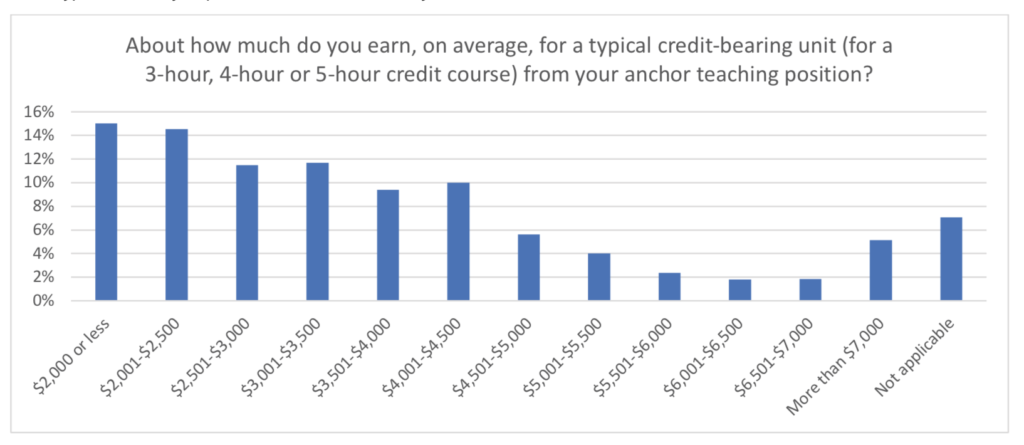 Source: Inside Higher Ed
Graduate school students may not know anything about teaching and have other priorities like completing their dissertations.
Paying 50k a year so your child can serve as some sort of educational guinea pig isn't the best use of your money.
Most people hate their jobs ar are at best are ambivalent. Only 30% of Americans feel fully engaged at work.
Gallup conducted a poll to determine what factors colleges contribute to work satisfaction for graduates.
Here are three of the biggies.
Did graduates have a professor who cared about them personally, make them excited about learning, and encourage them to fulfill their dreams?
Translation – Did the schools provide a vigorous mentoring program to go along with the academics?
Famous researchers don't necessarily make great teachers or caring human beings.
Parents can help their children and make their large investments more profitable by asking prospective colleges the following.
What percentage of classes are taught by non-full-time faculty or graduate students?
Beware – Different majors may provide different responses.
Lieber speaks about the Lasagna Test.
"Time and again, a single dinner at professors home…seemed to have an outsized impact on the students' success."
This goes deeper. In How College Works, the authors Daniel Chambliss and Christopher Takacs came to this startling conclusion.
A simple dinner with a professor had a disproportionate effect on the student's view of their college experience.
"There was a clear and strong connection between attendance at a meal and an affirmative answer about whether they would choose the school again, In fact, the dinners mattered more statistically than did the difference between a B-minus and an A-minus grade point average."
In our technological age, it turns out human connection still matters – a lot.
Underestimate this factor at your children's peril when helping them pick a college.