Steering people into inferior investments due to preconceived prejudices isn't a relic from the bad old days.
Long Island's housing market is infected with this disease.
Newsday recently published a 3-year investigation documenting patterns of widespread discrimination.
Long Island Divided, uncovered a widespread separate and unequal treatment of minority potential homebuyers.
Testers were sent out to various real estate offices. Their job  – To determine if the color of a customer's skin influenced what properties they were shown.
Two undercover testers – for example, one black and one white – separately solicit an agent's assistance in buying houses. They present similar financial profiles and request identical terms for houses in the same areas. The agent's actions are then reviewed for evidence that the agent provided disparate service.
The results were shocking.
In fully 40 per cent of the tests, evidence suggested that brokers subjected minority testers to disparate treatment when compared with white testers with inequalities rising to almost half the time for black potential buyers.
Minority homebuyers were steered into minority neighbourhoods and white buyers into white areas.
This is a clear violation of the Fair Housing Act.
White testers were offered more choices of communities.
In some cases, black buyers were asked for mortgage pre-approvals and verification of ID before an agent agreed to show them potential homes.
White buyers faced no similar restrictions.
In certain instances, agents told white buyers ceratin areas were "bad investments" while telling black clients the same areas were "fine"
Many of the minority testers were overwhelmed with emotion when they found out the results.
"They're putting you in a place that they think you belong. They're telling you that you don't belong on this side of town because of your race or whatever and it's not right," said black tester Johnnie Mae Alston, a retired state worker, adding:
"But just because you think I would rather be here or because I'm a certain race you think that I should be over here. But what about my choices of where I want to live?"
Many agents assumed they knew what's best for their minority clients.
They preferred living with similar types of people like themselves.
Research directly contradicts this.
Most minority home seekers want the best house they can buy for their money, in the best school district they can afford.
No different than white buyers.
Sadly, I saw the damaging results of this illegality first hand. The first five years of my career, I taught in a school directly on the border of an affluent area on Long Island called The Five Towns.
The lack of resources was staggering.
For example, there was one guidance counselor for over 600 students growing up in hellish circumstances of poverty and violence.
When I found a job in a near-by wealthier Long Island suburb, the exact opposite was true.
The composition of the student body couldn't be more different though they were located just a few miles from each other.
This is no coincidence.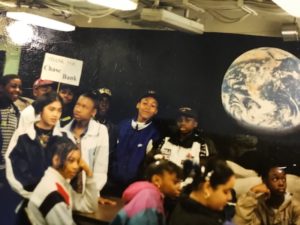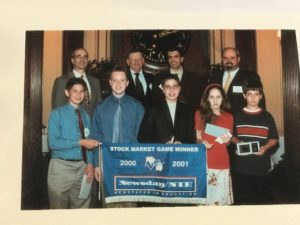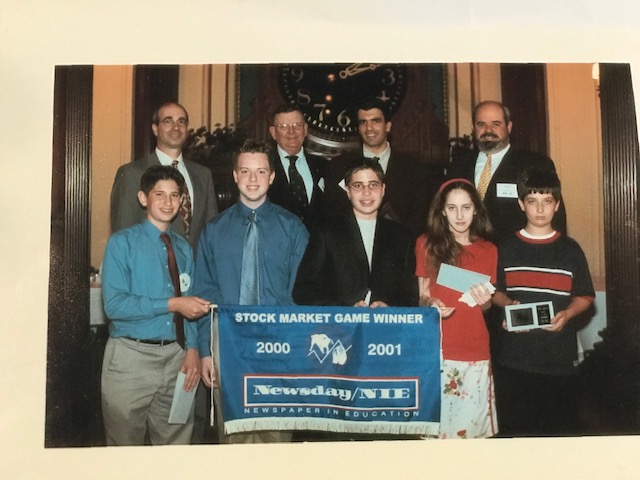 What does this have to do with investing?
Investors like homebuyers don't want or need separate but equal advice.
They desire someone legally looking out for their best interests. Their universal wish –  A comfortable retirement without the fear of running out of money.
They crave investments with transparent costs giving them the best chance of achieving their goals.
They want an advisor that's a student of the market, not salesmanship.
Unlike real estate where steering is illegal, investors are given no such protections.
In fact, conflicted industry lobbyists fight tooth and nail to keep the current exploitative system in place.
To them, the word fiduciary is the spawn of Satan.
It's perfectly legal to provide suitable rather than fiduciary advice as long as its disclosed.
It's perfectly legal to call yourself a financial planner when you are no more than a salesperson.
It' perfectly legal not to act in the client's best interests.
Investors with similar goals are treated completely differently with starkly different outcomes.
The unlucky ones find their portfolios ladened with high priced investment and insurance products sold to them by commissioned salespeople.
Investing on the wrong side of the investment tracks means working longer and having less income during retirement.
We see this all the time in the conflicted teacher's Non-ERISA 403(b) plans.
Check out what routinely goes on in this retirement dumpster fire in today's Wall Street Journal
Like the home buyer who desires a fairly priced home in a good school district, teachers have the same retirement needs as anyone else.
One of the minority testers stated, "You know you read about these things, you never think they would happen to you."
We see and hear the same reactions from investors duped by financial predators selling expensive and inappropriate products.
They're enraged and embarrassed that someone they trusted would take advantage of them.
Financial salespeople are taught conservative teachers need special investment "protection" products like variable annuities.
These high priced products rob teachers out of maximizing their retirement potential and cause a chain reaction of negative events.
When selling real estate or providing investment advice, one item should stand out.
Treat people the way you want to be treated – Problem solved.
Heeding the advice of essayist H.L. Menecken is imperative.
"Morality is doing what's right regardless of what you're told. Obedience is doing what you're told regardless of what's right."
Steering people into neighborhoods they don't want to live in or investments they don't need is indefensible.