We're all trying to make sense of the world. Seeking pleasure and avoiding pain tops human agendas.
Our differences lay on the margins, despite what the political class says to divide us. Clinging to impermanence is our default setting. We can thank Natural Selection, whose only motivation is propagating the species, not human happiness.
Natural Selection crafted the delusions that guide our behaviors. Think of them as brain implants to ensure the survival of the species. Tranquility need not apply.
The only distinction among us is our coping strategies to get us through the day.
Some of us turn to drugs, porn, and alcohol. Food ranks near the head of the list. For others, it's shopping. Workaholics comprise a significant chunk of escapist strategies.
Others turn to more healthy pursuits like physical exercise.
The bottom line is that none of these strategies provide sustainable happiness, the true definition of wealth. Millions of followers and billions of dollars won't do it.  The recent bizarre behaviors of Elon Musk, Mark Zuckerberg, and Jeff Bezos are a case in point.
Measurable and meaningful are different animals.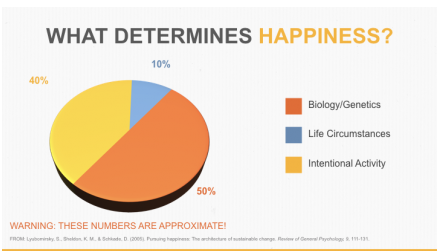 Clinging and craving for more makes the final destination impossible to reach. We spend inordinate amounts of time and energy seeking outer wealth, leaving little in the tank for cultivating inner worth like patience, compassion, and generosity.
Author G.K. Chesterton provides a timely warning:
"Every high civilization decays by forgetting obvious things."
We suffer from not getting what we want and not keeping what we have.
What can you do to drop out of the unwinnable wealth rat race?
Try being kind.
It's simple but not easy.
The first step is understanding we're all part of a universal picture.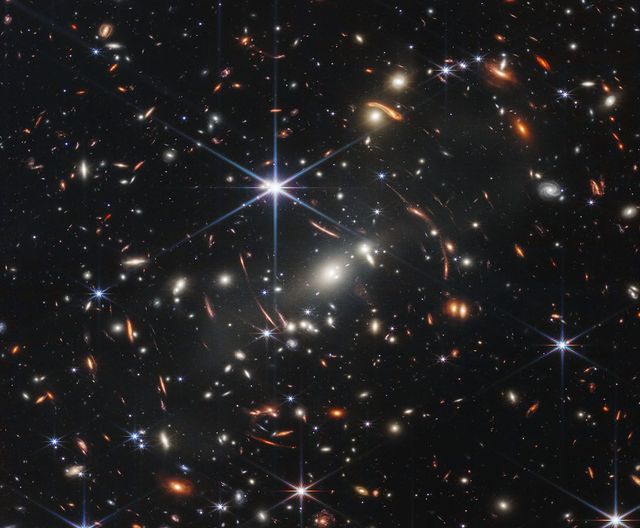 This image of galaxy cluster SMACS 0723 captures even the faintest objects, like tiny dots of galaxies billions of years old. To put things in perspective, according to NASA, this slice of the vast universe covers a patch of sky approximately the size of a grain of sand held at arm's length. – Boston University
The bad news is you don't exist. The good news is you're part of everything.
Ingraining this idea changes one's worldview. What we put into the world, we get back in return. Being kind to others opens the doors to a durable version of wealth. Material pursuits provide brief glimpses, leaving us salivating for more in a never-ending search for a height just out of reach.
It's uncomplicated to treat someone with kindness. Understanding their bizarre and obnoxious behavior is their coping strategy, which makes the task easier.
Though some actions are difficult to comprehend, they're a natural reaction to insane events.
Fritz Gilbert gives us a clue on what makes people happy in their retirement. Spoiler Alert – It has nothing to do with their portfolio.
I wrote a post called "The 90/10 Rule of Retirement." I made it up, but the concept is that 90% of your work preparing for retirement is focused on the financials. But once you get into retirement, your money is what it is. You get used to living on that. Yeah, you worry about inflation and whatnot, but the reality is, the financial situation is, at that point, it's locked in. You've made the decision when to retire. Your financial situation is set, depending on market returns and so on. But you spend a lot less time thinking about the finances, and that's where the 90% comes in, the 90/10—in retirement, it switches, and you spend the majority of your time trying to figure out these nonfinancial things, which is really where you find joy. 
I can't judge anyone on this issue, but Fritz is onto something.
Try being 10% nicer to people and see what happens.
You may find perennial wealth you've been searching for.