If your only concern about Russia's invasion of Ukraine is your retirement account, consider yourself blessed. Read about what matters in this week's terrific retirement links.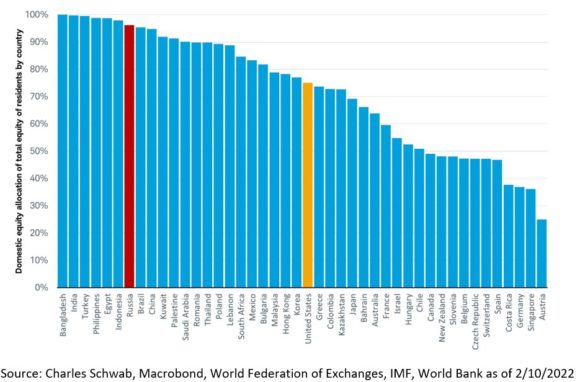 Don't put all of your retirement eggs in one basket. Cullen Roche
War is terrible but isn't awful for the markets over the long term. Bloomberg
Can you answer these questions about your retirement? Financial Advisor
Are you subsidizing your colleague's 401(k) fees? CNBC
You need to set boundaries. Phil Pearlman
"Life will win over death, and light will win over darkness." Volodymyr Zelensky Ukraine President
If you would like to help Ukraine in its epic fight against the forces of darkness, click on this link for a host of verified organizations.
The Ukrainians adopted battle cry.