Relying on an athletic scholarship is a dangerous way of financing college.
While athletic scholarships sound sexy and exciting, the reality is undeniable.
Only 2% of graduating high school athletes earn these awards annually.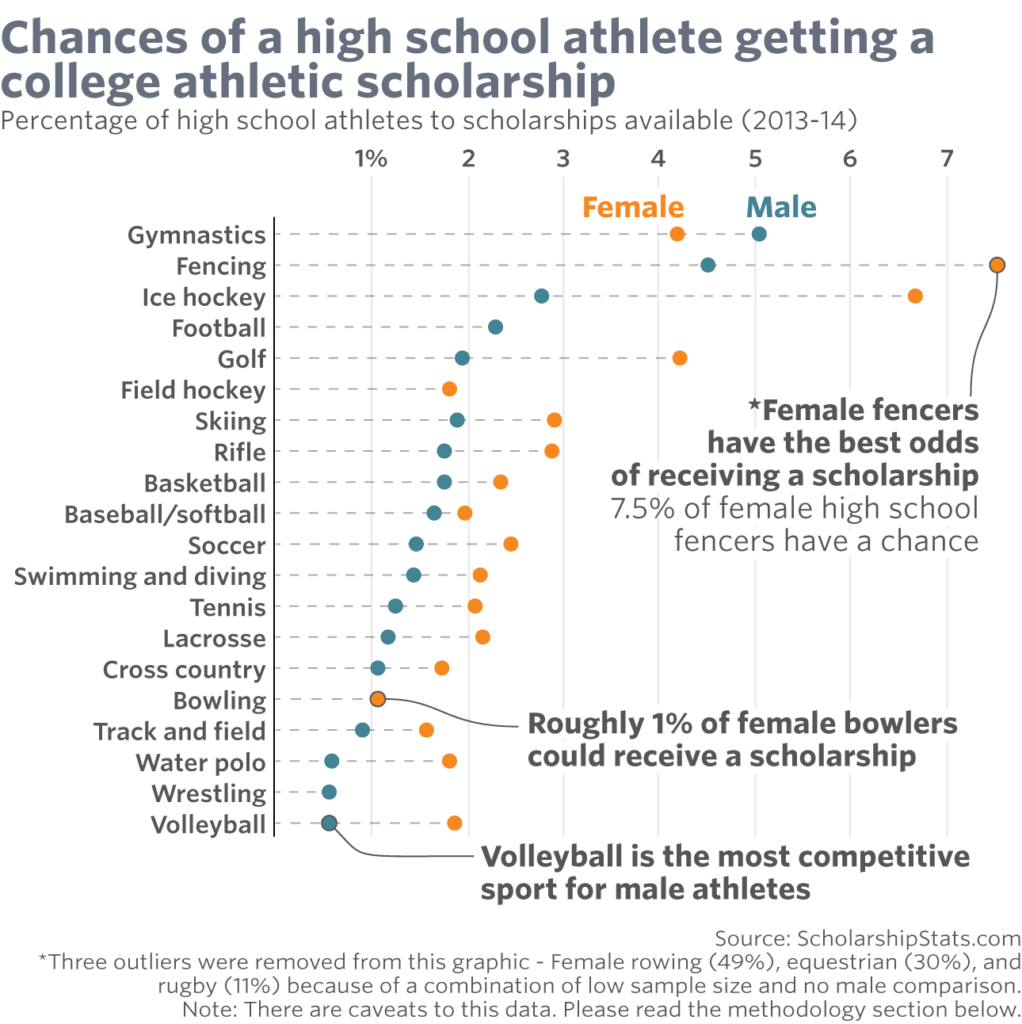 This number is the antithesis of many parents' expectations.
The disconnect has far-reaching consequences.
Some parents sign their kids up for expensive travel teams and pricey private coaching, thinking this will be their ticket to "free college," NCAA stardom, and beyond.
Sports are great. Teaching young people many valuable life lessons. But, unfortunately, this doesn't include the best way to plan on paying for college.
The fact is scholarship money isn't plentiful.
Six sports make up the majority of awards.
Men's Football and Basketball.
Women's Basketball, Tennis, Gymnastics, and Volleyball.
The best chance of winning a full-ride athletic scholarship is competing in headcount sports at a Division l school.
What's problematic is many Division One school don't offer the maximum amount of scholarships because they can't afford it.
This is an all-or-nothing game. In Division I Basketball, 13 players receive a full-ride while the rest get nothing.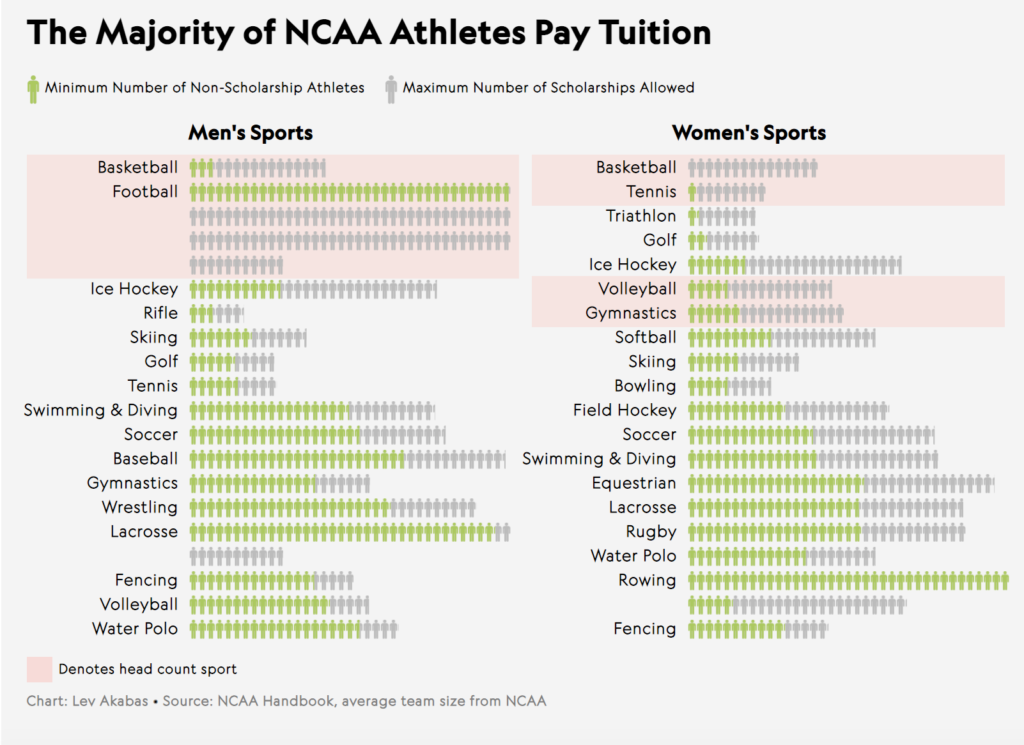 The NCAA considers all other programs equivalency sports. Therefore, coaches can divide the money as they wish, intending to attract the best athletes to their teams.
If your child is one of the lucky few to capture a full ride, reading the fine print is essential.
Most athletic scholarships must be renewed yearly. They're at the coach's discretion. An injury or falling out with the staff could lead to revocation. In addition, the high-pressure atmosphere isn't conducive to colleges' main purpose- getting a good education.
What's a realistic plan if your child wants to be a true student-athlete?
Take a look at Divison III schools.
Division III schools don't give out athletic scholarships, but they do offer Merit Aid.
This is a better deal. Tending to be larger than athletic awards with less stringent restrictions.
Another benefit – it's easier to make a Division III squad compared to a Division I counterpart. The pressure to win is also considerably less.
A Divison I athlete is under athletic lockdown. It's a year-round job.
The Division III strategy allows students more time to pursue interests outside athletics.
The best of both worlds includes participating in sports while receiving merit aid unrelated to the results on the playing field.
Not having to worry about injuries, a loss of interest in the sport, or unreasonable coaches jeopardizing an athletic scholarship are worth their weight in gold.
Thinking of this approach as an athletic insurance policy makes sense.
Some other helpful tips include:
Having your child reach out to coaches on their own. NCAA rules prohibit coaches from directly reaching out during most of their time in high school.
Creating a buzz by joining an online recruiting site and setting up a low-cost profile.
Not believing everything coaches say. Verbal commitments are non-binding.
College sports and academics can be a terrific mix.
Delusional expectations are not.
Don't overestimate your child's athletic abilities.
Never lose sight of the reason your child's attending college.
Prioritizing education is the best strategy.
Play the long game and come out the other side with the ultimate prize – A four-year degree.