Thousands of Teachers. Firefighters, Police Officers, and Military Members are getting screwed with their student loans.
In 2007, the government established a loan forgiveness program for public servants (PSLF). Under certain conditions, 120 months of payments leads to loan forgiveness no matter what the current balance.
Since student loan debt has surpassed credit cards, this could've done a world of good.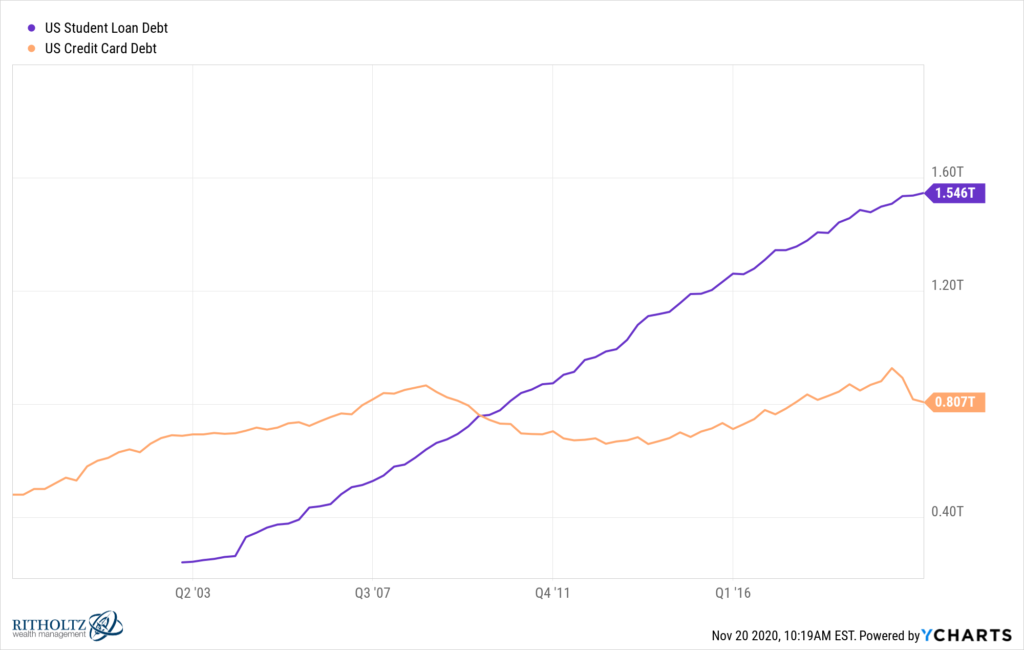 It didn't.
Unfortunately, the Feds passed on the servicing of these loans to private for-profit companies. The largest of which Navient, didn't drop the ball. They hid it in the fine print.
The problem – Navient's main obligation is to its shareholders, not public service borrowers.
Here is where things went south.
In the government deal, Navient was compensated for the number of accounts they serviced. As part of the arrangement, they weren't going to get paid if public service employees entered PSLF.
You can see where this is leading.
Customer service reps had zero incentive to advise on the forgiveness program, and most acted accordingly.
Since they were paid by account volume, reps were encouraged to spend no more than 7 minutes on the phone with each client. This was creatively called The Seven Minute Rule.
Most of the discussion focused on disclosures and other fluff, leaving precious little time for explaining the details of the complicated forgiveness component.
Worse, many reps were incentivized to recommend forbearance when customers called about high monthly payments. This is a temporary stoppage or reduction of payments while interest continues accumulating. Resulting in a much higher loan balance over time though it offers temporary relief.
Bait and switch isn't the sole domain of used car salesmen.
The kicker, if forbearance was instituted, this counted as a missed payment regarding the forgiveness program. Meaning, the clock needed to start over. So if a teacher hadn't missed a payment after 9 years and then chose forbearance, they would have to wait ANOTHER ten years to have their loan forgiven,
The customer service reps conveniently neglected to mention this small detail.
The result of this massive conflict of interest wasn't surprising. Out of 30,000 public service employees who applied to the program, only 96 were accepted.
Conflicted advice does this sort of thing. By the way, during this period, Navient's CEO was paid a $6 million yearly salary.
In 2017, The Consumer Financial Protection Bureau sued Navient for this and other shenanigans.
As part of the settlement, Navient stated,
It will "enhance" its call center practices to better serve federal student loan borrowers who are potentially eligible for relief under the Public Service Loan Forgiveness program by identifying them and providing them with information.
Consumer finance is a complicated minefield for the majority of borrowers.
For whatever reason, it's the consumer's job to decipher the legalese contained in the borrower's agreement. It's a feature, not a bug; these agreements aren't written in easily decipherable terms.,
This isn't the only issue related to consumer finance and conflicts of interest.
My colleague, Ben Carlson, wrote this terrific piece asking why credit card rates are still egregious while the Federal Reserve institutes a zero rate policy for everyone else.
There's a price for everything. In this case, it's found in the small print or the voice of a conflicted service rep.
Consumer Finance is best summed up in two words – Caveat Emptor.
Source: Against The Rules Podcast, The Seven Minute Rule