"Kids don't remember what you try to teach them. They remember what you are." Jim Henson
The only thing better than teaching personal finance to kids is doing it with a bunch of great people.
Last week, we taught a full week mini-course at The Stony Brook School. Dina and I laid the groundwork. Bringing in a bunch of terrific guests to reinforce our message was the icing on the cake.
Phil Pearlman delivered his unique take on behavioural economics.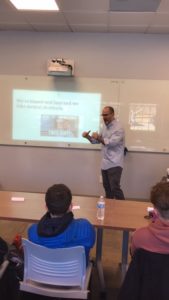 J.C. Parets arrived (after dealing with catastrophic traffic) with a boatload of enthusiasm, humour, charts, and a global market perspective.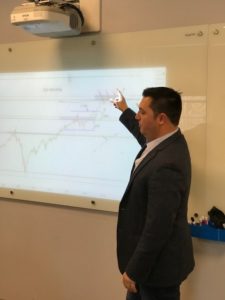 Josh Brown brought the house down with invaluable real-world advice on how to succeed in the markets and more importantly – Life. The kids loved his Jamba Juice fiasco!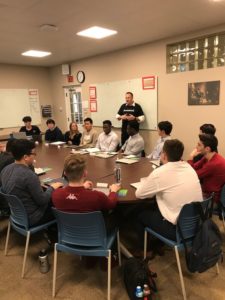 Matt Lohrius contributed a young person's perspective on issues high school students will soon face.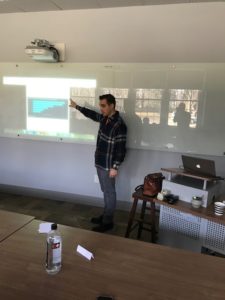 We covered topics including:
The miracle and nightmare of compounding
Credit Scores
How to use a credit and debit card.
Budgeting
The dangers of student debt.
Savings vs. Investing.
Why your behaviour is everything regarding money
Wants vs. Needs
Stocks vs. Bonds
Index Funds
Diversification
Net Worth
How to set up an investment account.
Brokers vs. Real Financial advisors
Careers in finance
Helpful books and blogs.
Using a variety of resources is key.  Mostly involving interactive games and interesting videos. The students especially liked the Reco scene from Boiler Room.  Teaching how greed and fear manipulate everything we do is always a blast.
Our guests provided fresh and different perspectives.  The trick to teaching personal finance is saying the same thing over and over in different ways. High School kids need repetition, variety and importantly, plenty of laughs. Our son Joe, pictured below, is enjoying himself immensely trying to give advice to Josh while they play STAX.
Great stuff at the Stony Brook School this week. Josh was very confident as Joe was trying to give him advice when we played STAX. #financialliteracy

Posted by Anthony Isola on Saturday, January 25, 2020
After each section, sharing a google doc.recapping the main ideas was great closure.  Stressing the concept of keeping it simple.  Instructing the students to make believe they were explaining the idea to an innumerate buddy focused them.  The KISS principle for personal finance.
Here's a sampling of the week's compounding knowledge. (Their words, not ours.)
Introduction Day 1
Make investments using compound interest, not simple.
Differentiate between your wants and needs.
Save income in multiple accounts for different usage.
College
Understand what is good and bad debt.
It's hard to balance studying with fun and friends.
College is expensive.
Renting books can be worth it
Investing Day 2
Start investing early and invest in index funds.
Stocks and Real Estate outpace inflation.
Investing in all of the markets is way better than picking out individual stocks.
Real return = $ after inflation
Inflation is 2-3% every year.
Morgan Housel's Freakishly Strong Base
Wealth is built through consistency and dedication. Don't give up and interrupt the long process when it comes to building net worth.
Compounding makes small things become incredibly big in the long run.
Start building your "base" as early as possible just like Buffet
Phil Pearlman Day 3
Traditional economists didn't factor in that people weren't normal, only made rules that we're catering to normal "rational" people. People are CRAZY!
We hate losing more than like winning – LOSS AVERSIONS
3 Components to psychology, Thoughts, feelings, behaviour.
Heuristic = Shortcut
Focus on process over results.
It Can Happen To Anyone by Nick Maggiulli
You can never be certain that you can resist the temptations from drastic changes in material wealth or any sort of fortune.
Just like a crash in the market, winning or gaining a large sum of money can cause chaos.
J.C. Parets Day 4
Getting into the stock market is not easy. Don't approach it like you know what you're doing.
Technical analysis = Trends
Markets are decided by people think that ceratin stocks are a certain price, not by the past data.
Josh Brown
Learn from failure
Relationships are key.
Incentives – understand why people do things and the reason for what drives everybody to do what they do.
Writing helps widen relationships and finds out what you think.
Discipline is foregoing what you do now.
Networking is very important.
Don't let people and their criticism get in their way.
Matt Lohrius Day 5
Roth IRA's are great investments for young people.
Setting up my own investment account isn't very difficult especially when I am 18.
Know the interest rate you pay on your student loan.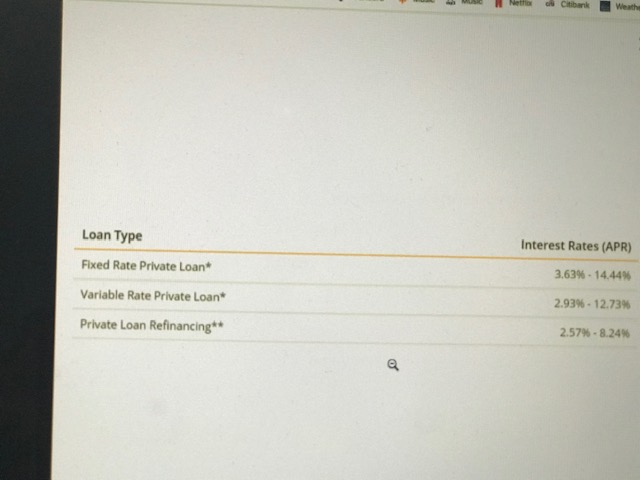 This micro-summary of the week proved we weren't wasting our time.
Based on these results do you think these kids know more about personal finance than most adults? Not the adult's fault that nobody ever taught them. Just the way the cookie crumbles sometimes.
CNBC got into the act, filming Thursday afternoon's session. Stay tuned for the video in a future post.
Our only disappointment – only one girl signed up. Though her contributions equated to ten students, increasing this number substantially is our primary future objective.
Meet Jana. She was the only female to take our personal finance course. She has a message for girls sitting in the sidelines… pic.twitter.com/tIRH9NQeHq

— Dina Grasso Isola (@RealSmartica) January 25, 2020
We can't thank our guests enough. Phil's presentation blew their minds. J.C. sent me info for a technical analysis course on Investopedia for all the students (Normally a $500 value) and a link to his next conference call with his clients.
Josh came with a CNBC Swag Bag which everybody loved.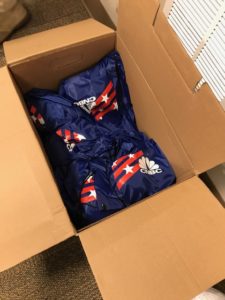 Stony Brook School's Learning Specialist Amanda Fox put up with us for 5 days and provided invaluable technical assistance.
After Josh left one of the students remarked: "This class was great but I'm kinda sad that tomorrow is the last day." We can't get a higher compliment than that.
On Friday, we asked the students to give their thoughts and suggestions to help us in planning next year's event.
This one particularly stood out.
This class was really interesting. I appreciate and am grateful for the opportunity to hear from all these guys. I am surprised at how nice and down to earth, they are. They were so funny and they were willing to answer our questions. I thought them having money and being successful would've caused them to be much different. I wish JC could have talked more but everyone was great.
There is nothing I would change about this course.
For those who say financial literacy classes don't work – Join us next year and see for yourself.
You may need to rethink your position.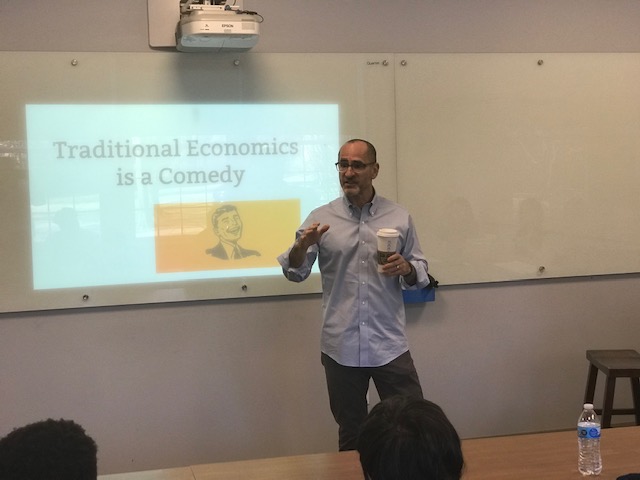 We've received many inquiries about the resources we used in this class. Here is a list by category. Please share and spread the knowledge.
Powerpoint
Blogs
How Much Time Should You Spend on Your Finances?
Games
Videos
Warren Buffet and Lebron James
Websites