This post was originally published 4 years ago
There were no "safe zones" in Pearl Harbor on December 7, 1941. In the age of "micro-aggressions" and "everybody's special snowflake gets a trophy", the events that happened on that fateful day stand out in sharp contrast our current diet of "fake news," reality-show dominated media.
That day 2,403 Americans were killed along with 1,178 wounded. America lost two battleships while six were severely damaged. The Navy and Air Corps lost a total of 169 planes with another 159 damaged.
While the attack came as a complete and total surprise that Sunday morning at 7:55, the coded message which signalled the attack ("Tora, Tora, Tora") led to two waves of air assaults which took only 1 hour and 15 minutes.
Amazingly, this should not have been a surprise at all. This was not the first time the Japanese did something like this. The Russo-Japanese War had a similar incident in which the Russians were caught completely off guard. In the dead of the night February 8, 1904, their fleet was destroyed by sneak attack.
On December 6, 1941, the U.S. intercepted a message about Japanese ship movements moving toward Pearl Harbor. Inexplicably, it was decided this would be sent to Pearl Harbor on Monday, December 8.
In addition, a Japanese mini-sub was sunk at the mouth of Pearl Harbor in the early hours that same morning but was not reported to the appropriate personnel until it was properly confirmed. This delay took hours and ended up costing thousands of lives.
Finally, a radar operator on Oahu saw a large group of airplanes on his screen heading toward the island. He called his superior who told him it was probably a group of B-17 bombers returning and not to worry about it!
In the end, the person in charge of Pearl Harbor, Admiral Kimmel, was unfairly blamed for these disparate actions and was summarily dismissed from his position.
In addition, just like today's stories of child slave labor in American pizzerias, many conspiracy theorists blamed President Franklin Delano Roosevelt for allegedly knowing about this in advance. The lunatic fringe theory is based on FDR letting his beloved Pacific fleet be destroyed so he would have a valid excuse to enter the war.
While at the time this seemed like a total and incomplete disaster for the U.S. Navy, it was quite the opposite.
This day makes me miss teaching. I really enjoyed watching the students' reactions when I explained how this was the greatest mistake the Japanese ever made.
The object of the mission was to destroy the five American Aircraft Carriers that were stationed at Pearl Harbor. These floating fortresses were the key to the Pacific fleet.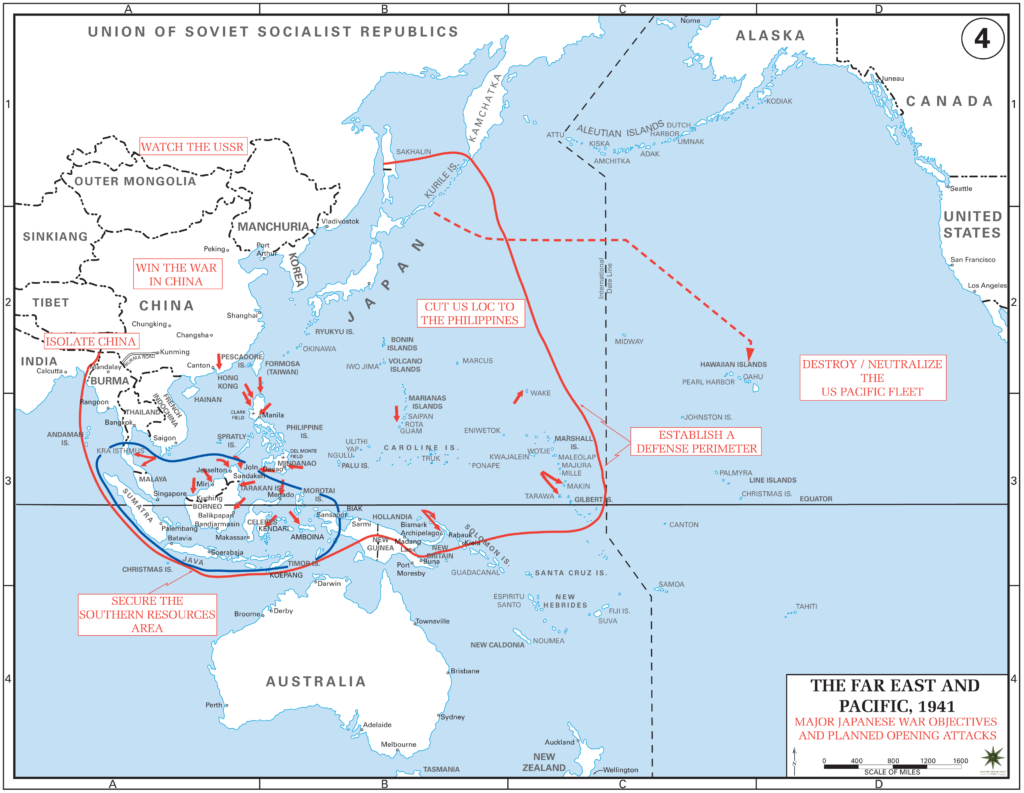 The victorious Japanese pilots returned that morning to their own carriers to the "Banzai" cheers of their compatriots. They were confronted by the architect of the attack, American-educated Admiral Isoroku Yamamoto. He asked nervously, "How many carriers did you sink?" The reply  – "none" left him speechless.
When he recovered, he muttered the immortal words:" "I fear we have awakened a sleeping giant and filled him with a terrible resolve."
Winston Churchill verified these remarks, "Hitler's fate would be sealed and the Japanese would be ground into powder." The spirit of vengeance was confirmed the next day by the lines of Americans waiting to enlist in the Armed Forces.
Later that month, Churchill addressed Congress, giving an electrifying speech, "What kind of a people do they think we are? Is it possible that they do not realize that we shall never cease to persevere against them until they have been taught a lesson which they and the world will never forget?"
The American spirit was symbolized by the normally stoic and dispassionate Supreme Court Judges in attendance flashing Churchill the 'V" for victory sign at the end of his speech.
Random luck played an enormous role in the outcome of this battle. The targeted carriers were safely out at sea that morning on a training mission. They returned to carnage but they were untouched and primed for revenge.
In 1942, they got their chance during the Battle of Midway. In a stroke of luck, American dive bombers spotted the Japanese carriers. In a span of five minutes, they sunk three and badly damaged one which later had to be scuttled. The Japanese would never be the same.
Yamamato's dramatic quote underestimated America's determination. A plane carrying him was shot down later in the war and he was killed by American pilots during a mission appropriately titled "operation vengeance" that was specifically designed to kill him.
His nation fared much worse. Japanese cities were reduced to smouldering wrecks by American firebombs raining down from the skies. Many more Japanese were killed by incineration rather than the radiation from atomic bombs dropped on Hiroshima and Nagasaki
Economics played a huge role in the Japanese decision to attack. Earlier, America had imposed a trade embargo on raw materials (especially oil) the Japanese military needed for the war effort. This was caused by Japan's earlier aggression in China and against other nations in the Far East.
The Japanese knew they had a limited time frame to seize the resources in the Pacific they needed for their master plan. They determined if they destroyed America's Pacific fleet, it would take America a few years to rebuild. During this time they could consolidate their holdings and begin negotiations with the U.S. for a peace treaty that would let them keep their "New Pacific Empire".
They assumed the five U.S. carriers would be at the bottom of the Pacific and that America had weak resolve. Both predictions could not have been more off the mark.
75 years later, the world has changed dramatically from those fateful days. President Obama recently visited Hiroshima to express his condolences for the lives lost in that decimated city.
The Prime Minister of Japan has scheduled a visit to Pearl Harbor later this month to express these same sentiments in honor of our soldiers and sailors.
The only certainty about the future is its uncertainty. The common aspect that Americans should unite upon on this anniversary date is this amazing story should never be forgotten.
The lessons learned from Pearl Harbor, and its aftermath, are priceless. We must never fail to remember the day that will live in infamy.
Source: Stuff in my head from years of teaching grade 8 American History.