Sometimes, we just make things too complicated in our lives and especially our investments.
Darla Mercado of CNBC hits this theme out of the park in her latest piece.
Here's one way to determine if fees are devouring your retirement savings: Open up your mail.
About 6 out of 10 retirement plan participants are cracking open their annual 401(k) fee disclosures, according to a recent survey by Schwab Retirement Plan Services.
The company, an affiliate of Charles Schwab, polled 1,000 individuals in May, all of whom were contributors to their plans.
That means more than 40 percent of participants said they did not review their 401(k) fee disclosure documents. This annual report is mandated under a U.S. Labor Department regulation.
It doesn't take a degree in finance to complete this basic task. Far too many investors play the role of an ostrich regarding their retirement savings. This short-term gratification is not worth the steep price of unnecessary investment costs and working longer than you desire.
Fees are a silent portfolio killer.
Though they have come down in recent years, smaller plans are still getting the shaft.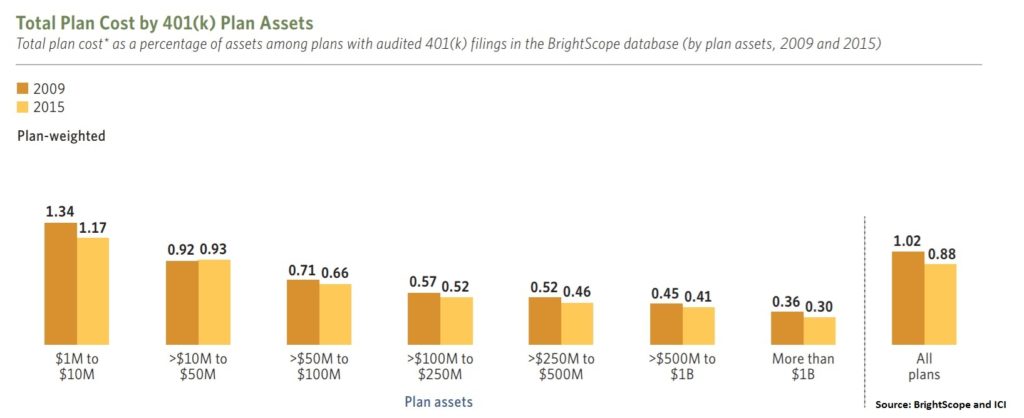 "The biggest thing to look for is the fund fees," said Anthony Isola, a certified financial planner with Ritholtz Wealth Management.
"If it says you're paying 1 percent for a target-date fund, you have to ask yourself, 'What's going on here?'" he said. "It's diversified, but you're giving away so much return in those costs."
Read the rest here. More than 4 out of 10 workers aren't taking this step to keep 401(k) fees in check