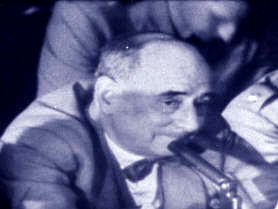 Variable Annuities are one of  the most misused and oversold financial products. A "new" VA has hit the market call the L-share. This annuity charges much higher fees in exchange for a lower ransom, I mean surrender charge.
FINRA has reported that they have fined 8 separate firms a total of $6.2 million for failing to supervise their employees' unethical behavior. These guys were selling the L-shares "with potentially incompatible, complex and expensive long-term minimum-income and withdrawal riders."
In other words, they were peddling a short term product with features that were designed  to add value over the long term. In the words of FINRA:
"When a firm cannot explain why a significant number of clients are paying up for the short-term flexibility of L-shares while, at the same time, buying riders that only have value over the long term, it is clear that these supervisory obligations are not being met."
This is equivalent to leasing a car for five years and buying a ten year insurance policy from the dealer for the same vehicle. No sane human would ever consummate such a transaction.
Sadly, these types of deals are happening all the time in the murky world of variable annuities. While annuities can have their place in a financial plan, this rarely occurs when tasty commissions are dangled in front of aggressive salespeople.
In addition, it is a national disgrace that the majority of public school teachers 403(b) plans contain high cost variable annuities with high surrender fees.
The words of Joseph Welch, the lawyer who broke the back of Senator Joseph McCarthy and his 1950's witch hunt for communists hold true today, "You've done enough. Have you no sense of decency, sir, at long last? Have you left no sense of decency?"
The same can be said for salespeople posing as financial advisers who lie to their clients.