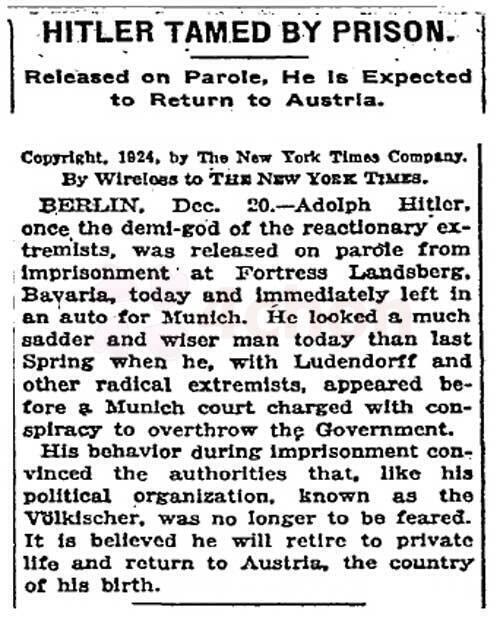 About twenty percent of the public believes any insane, illogical idea a creative survey-maker may dream up. This is known as the "one-in–five rule." Let's look at some of the wild things our friends and neighbors might believe:
The cause of the disappearance of Malaysia Airlines flight 370 was due to space aliens, time travelers, or beings from another dimension.
Agenda 21 is a top-secret program, funded by Rockefeller and Ford Foundations, to battle overpopulation. They are paying Monsanto to develop genetically modified foods that slowly kill the people who eat them.
One-in-five Americans believe the vaccine-autism legend to be true.
Twenty percent of people believe that health officials know that cell phones cause cancer but are doing nothing to stop it because large corporations won't let them (Source: Oliver and Wood, JAMA Internal Medicine).
Could investors also fall prey to mass delusions like these? As Sarah Palin would say, "You betcha!" Though not as interesting as some of the above items, many fallacies investors believe can be more dangerous.
Here are some of the more common things I have heard over the years:
Owning lots of mutual funds makes a portfolio diversified.
Paying more for investments will lead to higher returns.
All financial advisors are required to look out for their clients' best interests.
Mixing investing and politics is a good idea.
Interesting stories make great investments.
A daily check on investments is a smart way to protect them.
Taxes have little impact on investment returns.
Trading options will make you rich.
Investments that are not priced daily are safe.
Buying last year's top-performing fund is a smart strategy.
There are substitutes for high-quality bonds.
It is much safer to invest in your company's stock and corporations located in the country where you live because people have more information about them.
Getting a free dinner at an investment seminar is a great way to save money on groceries.
Mixing insurance and investments is a terrific way to kill two birds with one stone.
Getting average returns in the markets is a bad thing.
Financial advisors who use fancy jargon are really smart.
Waiting for a safe time to invest will protect investors from losing money.
Checking out the radio ad about making money trading currencies part-time is a good use of one's time.
Barron's list of Top 100 Advisors is a wonderful resource to find a wealth manager.
The length of women's skirts or who wins the Super Bowl is a reliable predictor of market performance.
Buying more shares of a money-losing investment always works out.
Large brokerage firms are the best places for money management because they have been around a long time.
 A sign of a good advisor is someone who drives a fancy car and wears loafers with no socks.
Playing golf with your advisor is more important than having a comprehensive financial plan.
People talking on T.V. about the markets know your financial situation and are in a position to give advice on it.
Owning gold is the best protection against inflation.
The markets are more risky than losing purchasing power over time due to the ravages of inflation.
There are many more fallacies investors believe but I had to stop somewhere. Unfortunately, in my experience I would guess that more than one-in-five investors think this stuff like this is true.
If you know someone who preaches about these things as if they were gospel, give them some good advice.
Tell them to find a fee-only registered investment advisor (R.I.A.) that focuses on: comprehensive financial planning, managing investment behavior, evidence- based investing, and long-term investment results.
Make sure to tell them their new advisor cannot be a witch, Bigfoot, a ghost; or found on a U.F.O.!
Connecting conspiracy theories to wealth creation is an idea no one should believe in.