No financial tool is omnicompetent.
Embracing incongruence is a much better plan.
Incongruence is defined by David Epstein in his terrific book, Range, as:
An informal culture of individual autonomy in decision making and dissent from the typical way of doing things.
Cross-checking the status quo provides invaluable benefits.
Relying on pure data can sometimes result in disastrous consequences.
Dragonfly's eyes are a perfect balance.
They are composed of tens of thousands of lenses, each with a different perspective, which is then synthesized in the dragonfly's brain.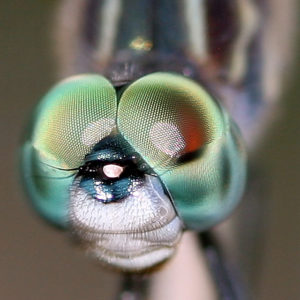 Not to mention, Dragonfly's have two sets of wings which allow them to move at high velocity in any direction. Scientists applied what they learned from these amazing insects to design Helicopters.
The Challenger explosion provides a perfect example of what can go wrong by completely relying on standard practices.
Some NASA engineers were deeply concerned about the safety of launching the space shuttle.
Believing the cool temperatures could have a devastating impact on one of the components, jeopardizing the lives of the crew.
Nobody spoke up.
The shuttle exploded in a fireball killing everyone on board.
Why didn't they say anything?
NASA's famous slogan provides an important clue.
"In God We Trust. All Others Bring Data."
They refused to voice their objections, though they had very bad hunches about the mission.
One engineer remarked, "I would've felt naked. I couldn't have defended it."
Every argument at NASA was solved in a quantitative, not qualitative manner.
"At NASA accepting a qualitative argument was like being told to forget you are an engineer."
Superiors didn't accept opinions, only data.
The engineers stayed silent because the requirement for data was "stringent and inhibiting."
Sometimes the process is wrong.
Dropping familiar tools is difficult but necessary for learning organizations.
Take the example of "hotshot" wilderness firefighters and smokejumpers.
Many have died, refusing to ditch their tools to outrun advancing forest fires.
Like most of us, when the sh*t hits the fan they fell back on what they knew best –  with tragic consequences.
Psychologist Karl Weick explains this deadly phenomenon.
"Dropping one's tools is a proxy for unlearning, for adaptation, for flexibility. It is the very unwillingness of people to drop their tools that turns some of the dramas into tragedies."
Experience was no match for pressure. They became rigid in their beliefs and lost their lives to the flames. All they had to do was drop their chainsaws to escape death.
Dropping tools means losing control,  something few want to cede.
Invaluable information for investors trying to navigate the wide and unkind learning environment of financial markets.
One-stop financial solutions rarely end well.
We see this all the time.
Placing 100% of your portfolio into insurance products like annuities and whole life insurance funds the salesperson's retirement, not yours.
Relying on stock picking ability to secure your future is another low percentage bet.
Market forecasting and other forms of non-diversification fall into the same category.
Sixty percent of Americans rely only on social security for retirement income, a disaster waiting to happen.
Relying solely on an expected inheritance may lead to bitter disappointment.
The best financial planning software offers no clue what the future holds. Technology is terrific but it's not Nirvana.
Public schools are finding this out. "Technology is one tool—an extremely promising one if we use it well. But we have to be clear-eyed," says Robert L. Hughes, who directs U.S. K-12 Education for the Gates foundation.
The same goes for financial planning.
The common trait – many strategies may play a role in a plan but solely relying on any one of them is a recipe for disaster.
How about if you do everything right? Surely this works – WRONG!
The best tools and strategies easily fall victim to irrational behaviour.
Data is no match for a panic attack.
The right tools only work if you know how to use them.
Back in the 1990's CD-Roms were very popular.
Bill Bryson tells this story of their misuse.
A man called a computer helpline complaining about the cupholder on his computer.
"Cupholder?" says the helpline employee, "I'm sorry sir but I'm confused. Did you buy this cupholder at a computer show or receive a special promotion?"
"No, it came as part of the standard equipment on my computer" replied the caller.
"But our computers don't come with cupholders" answered the exasperated helpline employee.
"Well pardon me friend, but they do. I'm looking at mine right now. you push a button on the base of the unit and it slides right out."
The man had been using the CD drawer to hold his coffee cup.
Thinking you know all the answers to problems with many complex variables means only one thing,
You don't understand the question.
Source: Range: Why Generalists Triumph in a Specialized World by David Epstein