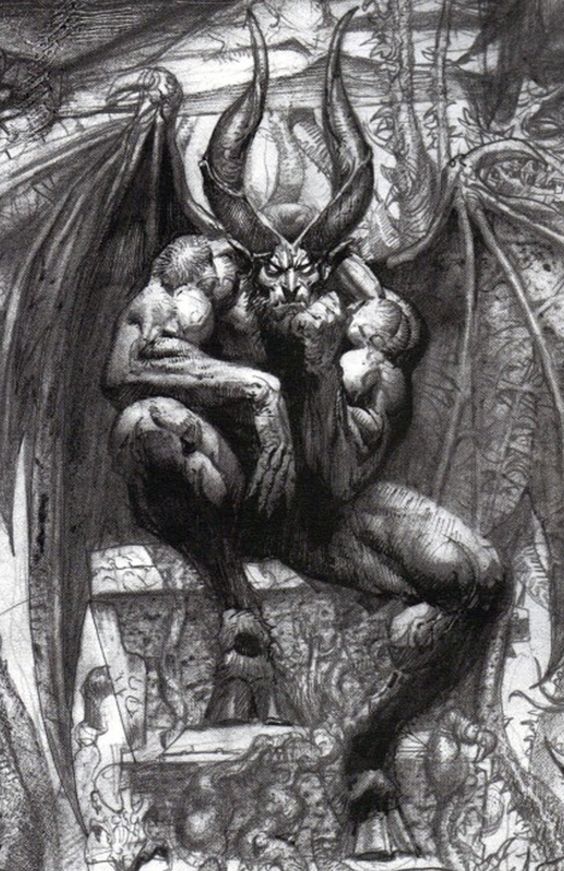 Annuity peddlers beware.
There might be a new sheriff in town.
The New York Department of Financial Services has decided to step into the regulatory void created by the endless delay of the implementation of the Department of Labor's Fiduciary Rule.
Maybe insurers should have chosen door #1.
According to Katherine Chiglinsky of Bloomberg, "New York State's top financial watchdog proposed regulations that would require sellers of life insurance and annuities to act in the best interest of clients, raising standards even as the U.S. Government delays its fiduciary rule."
N.Y. Governor Cuomo sounds like he means business,  "As Washington continues to ignore and roll back efforts to protect Americans, New York will continue to use its role as a strong regulator of the financial services and insurance industries to fight for consumers and help ensure a level playing field,"
We will see.  The proposed rules are subject to a 60-day comment period before being officially issued. If implemented properly, conflicted annuity peddlers' lives might get pretty miserable; not a bad thing.
According to the official document, this legislation requires insurance companies to:
Reasonably inform consumers of the various features of an annuity contract. This includes explaining all of the various costs of annuities, such as insurance costs, surrender fees, investment advisory fees, tax implications, etc. (I could go on forever but I will, mercifully, stop.)
Explain to consumers if a replacement contract is suitable. Annuities are often traded by conflicted salespeople like fantasy football players. The difference is surrender costs and sales commissions are settled in real money – the consumer's money, that is.
Make sure the consumer has the ability to afford the policies. 80% of whole life policies lapse because consumers stop paying the premiums.
Not allow insurance salespeople to call themselves financial planners unless they have the proper licensing. Contrary to the advice of financial salespeople, purchasing a variable annuity is not the best way to create a comprehensive financial plan.
Mandate procedures to prevent financial exploitation and abuse. In other words, stop their agents from selling annuity contracts with ten-year surrender periods to 80-year old widows.
Life insurance salespeople are also in the N.Y. bill's crosshairs.
Greg Iacurci of InvestmentNews notes, "The state's rule would, if enacted, create a much more stringent life-insurance sales standard than is currently on the books in any other state, experts said.  And, importantly, it would cover all insurance sales, not just those in retirement accounts."
Salespeople often blur the line between investment and insurance when they push permanent life insurance products.
The big take away is the fight to kill the fiduciary rule might be a Pyrrhic victory for those who opposed it. The cost of victory is not worth the price of the battle.
Nevada has already implemented its own state fiduciary rule. This could turn into an epidemic. Financial salespeople could end up in a compliance nightmare if they face different rules on a state-by-state basis.
"Momentum is growing for alternative fiduciary solutions at the state level – which, ironically, can be so difficult to comply with on a state-by-state basis for large firms," notes Michael Kitces.
New Jersey just announced plans for something similar.
Maryland recently jumped into the fray.
Brokers and insurers may realize it is better to deal with one angry hornet rather than fifty crazed stinging bees.
This could not happen to a bunch of nicer guys.
Before we break out the champagne, it's far from a slam dunk. The sausage-making process is pretty disgusting and we could all end up with a bad case of food poisoning.
I asked Barbara Roper of the Consumer Federation of America about this. She had some concerns, "It defines 'best interest' in terms of suitability, with questionable results in terms of actually raising the standard." 
Suitability is NOT best interest. A disclosure standard can easily be hijacked by clever lawyers.  Insurance companies will fight this voraciously.  The Life Insurance Council of New York is apoplectic over this proposal.
"We do have serious concerns about implementing any regulations that will result in an unfair playing field for New York's life insurance companies," the group said in an emailed statement. "Any implemented regulation should be uniform across the country, so companies do not face different standards in different states."
Shots fired.
In the end, nothing might change.  Watching these guys sweat and scramble may be the only satisfaction we get.
That is not enough.  Investors are crying out for something much more.
Source: "New York's Financial Watchdog Proposes 'Best Interest' Rules" by Katherine Chiglinsky, Bloomberg