"Democracy came too early" – Peter Spierenburg,
We have a gun culture unlike any other developed nation. Why?
History usually provides the answers to the most perplexing of problems. It doesn't disappoint here.
Cullen Roche states the enormity of the problem:
"I think this is an impossible issue to solve because I think it's a serious cultural problem that is so embedded in the fabric of "being American" that it could take generations to solve."
Why does "being American" include owning guns?
Steven Pinker, the author of the widely acclaimed The Better Angels Of Our Nature, goes into detail on the origins of our nation's gun fetish.
"In Europe, first the state disarmed the people and claimed a monopoly on violence, then the people took over the apparatus of the state." 
Kings and Queens enforced the law with various forms of torture and murder. THEN came revolutions which installed democracies and a more just legal system. In the United States, the process reversed.
Pinker notes, "In America, the people took over the state before it had forced them to lay down their arms-which as the Second Amendment famously affirms, they reserve the right to keep and bear."
This distinction makes us an outlier regarding gun ownership in relation to our peers.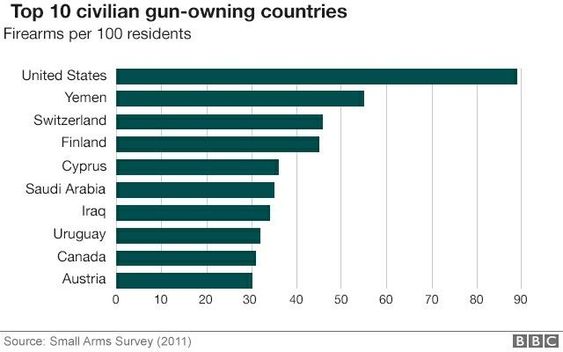 "In other words, Americans and especially Americans in the South and West, never fully signed on to a social contract that would vest the government with a monopoly on the legitimate use of force,"  Pinker states.
Taking a peek into our history, we see this social contract violated on numerous occasions. Mob rule is exemplified by the appearance of posses, vigilantes, lynch mobs, company police, detective agencies and Pinkertons.
Strike-breaking during the Gilded Age often involved corporate-financed private armies that inflicted mayhem upon employees who dared to speak out against bad working conditions.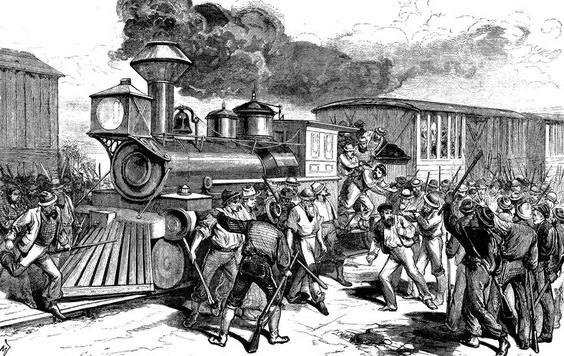 The government stood idle or endorsed such displays to restore social order.
The South and West, in particular, have a legacy of self-help justice.
Pinker cites Eric Monkkonen's explanation of the system: "The South had a deliberately weak state, eschewing things such as penitentiaries in favor of local, personal violence.  Homicides were treated lightly if the killing was deemed reasonable and most killings…in the rural South were reasonable, in the sense that the victim had not done everything possible to escape from the killer, that the killing resulted from a personal dispute, or because the killer and victim were the kinds of people who kill each other."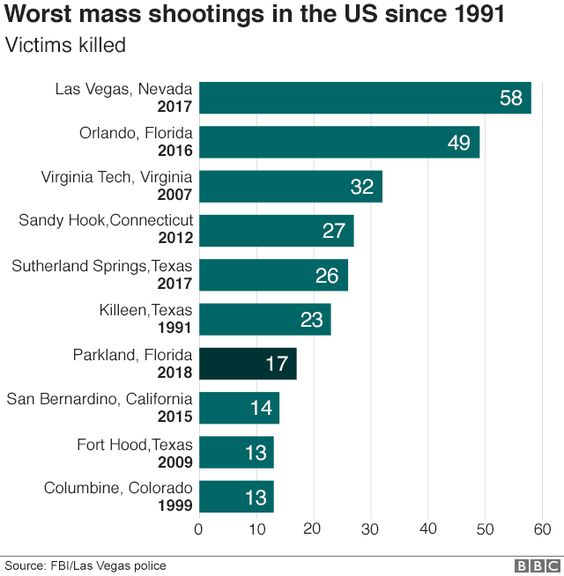 A "culture of honor," which included duels, added fuel to fire; Hatfield vs. McCoy syndrome.
Compound historical legacies with conflicted organizations, like the NRA and spineless politicians; the combination of these ingredients is explosive — literally.
In the words of my colleague, Josh Brown:
"The NRA is not fighting for the second amendment or for responsible gun owners. The NRA is a LOBBY FOR THE GUN MANUFACTURERS and their clients want to sell high ticket-price, high margin assault weapons. So they twist the minds of Americans and corrupt the political system to conflate responsible gun ownership with a free-for-all of unchecked violence."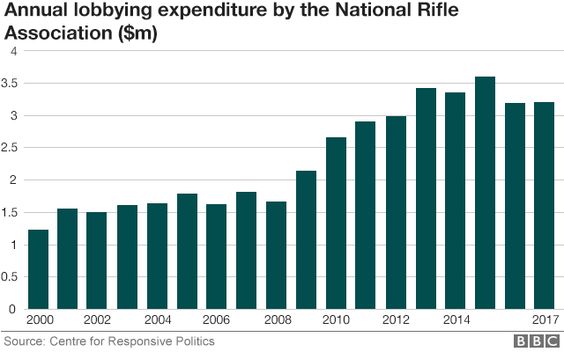 This is a complicated mess with people, especially young people, dying every day.
I am not smart enough to solve this problem but I really like what Cullen Roche said:
"Gun advocates want everyone to think that guns aren't killing machines. They want everyone to think that they're just sporting tools. That's obviously bullshit, since guns were literally invented to kill human beings. Guns are human-killing machines that just so happen to serve as fun sporting tools as well. When you allow the distinction between sporting tools and killing machines to be established, you strengthen the NRA's case because a sporting tool can be reasonably protected while a killing machine can't."
In other words, we need to create a campaign similar to the anti-cigarette smoking model. Images of puss-filled lungs and rotting teeth replaced models and actors acting cool while lighting up. Kids listened.
Roche continues: "Smoking was often portrayed as the thing "cool kids" do. But we now know that smoking is definitely not cool. It's super stupid. Cigarettes are killing machines. We know that for a fact. Guns are not that different. They are killing machines. And they are not cool."
We may not be able to pry guns out of the cold dead hands of some. We can shape a future that does not include the glorification of weapons.
Being a former history teacher helps me to look at these issues from a different perspective. Thank God the lock-down drills I participated in were just drills.
There has to be a better way than arming teachers and making our schools "hardened targets."
Highly-trained police officers hit their targets only 34% of the time.
Do we expect public school teachers to do better?
More guns are not the solution, it's the problem.
I know one thing. Scenes like this have to stop and stop now.
My school is being shot up and I am locked inside. I'm fucking scared right now. pic.twitter.com/mjiEmPvGNb

— Aidan Minoff (@TheCaptainAidan) February 14, 2018