Imagine paying the dues for NOT joining a fancy country club; banned from the premises and secluded from its perks.
Sound crazy?  Introducing: "The Top Producers' Club."
Brokers are eligible for this "honor" by generating large volumes of commissions.
This "prestigious" designation often rears its deceiving head in public school teachers' 403(b) plans. High-cost annuity products infect this arena like a plague. Brokers love to tout memberships in top producers' clubs in their exploitative sales pitches.
The insurance industry has something called the MDRT or the Million Dollar Round Table.
Clients who are dining at this "table" have an excellent chance of catching financial food poisoning.
According to Atty. Dennis B. Funa, author of "Million Dollar Round Table" (BusinessMirror), here's how it works:
"The main criterion for acceptance to the Round Table is compliance with production requirements. There are three production methods that are accepted: First is the Commission Method ($92,000 for 2015); second is the Premium Method ($184,000 of eligible paid premium); third is the Income Qualification Method (minimum of $158,000 in annual gross income from the sale of insurance products)."
"The granting of MDRT membership is good for one year only. A first-time applicant is recognized as a qualifying member. If he is accepted as a member for the 10th year, an individual becomes a qualifying and life member. An individual who has reported at least 15 years of qualifying membership shall be designated as a member of the 'Honor Roll'."
Translation: Sell a boat-load of product and become a member.  "Production requirements" is synonymous with sales quotas.
Guess what Ms. Kindergarten Teacher? If I want to keep my seat at the Million Dollar Round Table, a fee-laden index annuity on will end up in your account by the end of the month.
Perverse incentives power this vicious cycle. No one wants to get kicked off the "Honor Roll."
Another requirement for the MDRT is: "The applicant must also adhere to a strict ethical standard."
We know of annuity salespeople who are members of this "prestigious" club. They sell high-cost variable annuities and whole life insurance policies to 30-year old public school teachers. How in God's name does that fit any reasonable definition of an ethical standard?
Many salespeople "tout" their membership in their bios.  This designation is not like the CFP or CFA, which require strict ethical standards along with years of study and a lifetime of continuing education.
Being a member of MDRT means one thing: You're really good at selling.
Top-rated salespeople might be good looking, have excellent personalities, and possess the gift of gab.  None of these factors are necessary for a client-friendly financial plan. "Club Members" have extreme incentives NOT to put you into a product that would be in YOUR best interests.
Only peddling expensive products enables salespeople to purchase tickets to this millionaires' table.
Salespeople can't become "club members" by selling simple things like low-cost funds and cheap term-life insurance.
Things like index funds come from the "wrong side of the tracks" to these financial snobs. How dare you request a seat for these "cheap products" at the Millionaires' Table!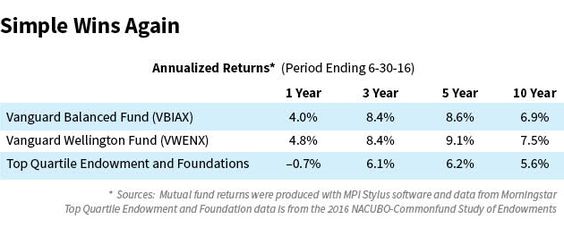 Simplicity is what average Americans need the most for their finances – not variable annuities and whole life insurance.
"Higher levels of membership have been established, specifically the "Court of the Table" (COT) and the "Top of the Table" (TOT) with higher annual commission requirements."
Setting unrealistic goals as motivation only encourages unethical behavior.
If your main financial goal concerns your broker's box seat at the MDRT, go for it.
If not, I suggest you stay away from "Top Producers."
Paraphrasing Groucho Marx, "You don't want your financial advisor to belong to any club that would accept a high-commission earning salesperson as a member."
Following this advice will let you belong to your own millionaires' club, not subsidize someone else's membership.