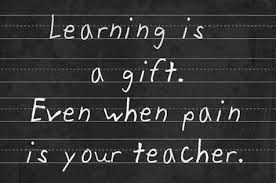 Everything you do in life teaches you a lesson if you let it. Working for Lehman, U.B.S. and J.P. Morgan taught me what I did not want to do. Teaching in an impoverished middle school taught me what I did.
With a lot of luck, I have been able to combine these two very different experiences to help me get to where I am today.
The fight has just begun but I have no doubt about its final outcome. Along with my colleagues at R.W.M., my wife Dina, my pals at 403bwise, and some other kindred spirits, we are going to help change the entire retirement landscape.
I really feel sorry for people who do not have the opportunity to do what they love. They have no idea what they are missing. I pinch myself every day thinking that this is a dream. My colleagues are some of the most amazing people I have ever met. I am truly blessed.
This is not a dream, but a reality that grows stronger by the second, minute, hour, and day.
We are part of something really big and we have just started. Help is on the way for millions of beleaguered teachers and other retirement investors.
Stay tuned for much, much, more to follow……
In the meantime I wrote this for my buds Scott and Dan. Everything happens for a reason.
To keep reading follow the link.