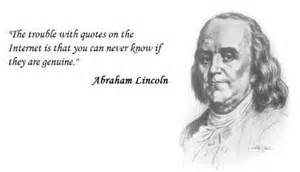 "The events of future history…will be of the same nature-or nearly so-as the history of the past, so long as men are men."  – Thucydides-Athenian Historian and General
Investors need an applied historian for a financial advisor.
Being a former history teacher, I appreciate the skills I learned from my college major more than ever in my role as a fee-only financial advisor.
History has often been mocked as a "soft subject." In the absolutely brilliant article by Graham Allison and Niall Ferguson, "Don't Know Much about History", which appears in this month's Atlantic Magazine, this view is given a gigantic smack down.
The authors distinguish between mainstream historians who study history for its own sake, and applied historians:  [Applied historians] "…take a current predicament and identify analogues in the past. Their ultimate goal is to find clues about what is likely to happen then suggest possible policy interventions and assess probable consequences."
In other words, they use their knowledge of history to make higher probability decisions about the future.
I would tell my students, "I am not preparing you to be contestant on Jeopardy.  I want you to actually apply what I am teaching you to your life."
I would then show them statistics on lifetime income between college and high school graduates.  I would say, "This is how you would use history. Trace the career of a typical person with only a high school diploma compared to a college graduate in modern society. Based on your own historical analysis, what path do you think would lead to a happier life for yourself?"
Notice, I mentioned nothing about grades. Studies have proven that the level of education one attains is more important than G.P.A., as a predictor of future success.
I found this to be highly effective way in helping students comprehend the value of history. This was a more powerful motivational tool than dwelling on the details of William H. Taft's "Dollar Diplomacy Foreign Policy." (Though they were captivated by the story of how our largest president once got stuck in his bathtub and had to be pulled out by White House Staff!)
Luckily for us, in 2008, the United States had an applied historian as Chairman of the Federal Reserve during our worst financial crisis since the Great Depression.
Ben Bernanke was considered to be an expert on the Great Depression; both of its causes, and why the government policy that was followed failed to swiftly end the misery of the 1930s.
This form of knowledge led Bernanke to take bold action and implement quantitative easing and other unprecedented policies in order to avoid a possible financial extinction-level event.
How can investors act as applied historians and use this skill set to create wealth?
There are several minefields that could easily be avoided with some knowledge of the past:
Most market corrections don't turn into bear markets.
Using leverage to boost investment returns often ends badly.
The president has very little control over the global economy.
Buying new financial products at market peaks is a poor idea.
Bull markets last much longer than bear markets.
Stocks are six times more likely to be up 20% than down the same amount. (Michael Batnick)
Uncertainty is always present and it is not a wise choice to use it as an excuse not to invest.
Stocks will do the best job of protecting future purchasing power over long periods of time.
Investing in the fastest growing world economies will not guarantee higher investment returns.
Most recessions haven't turned into depressions.
Investment costs, savings rates and time in the market are the biggest components in generating healthy investment returns.
Factor investing won't work for most people because of their cognitive deficiencies.
There is a large behavior gap between total mutual fund returns and what investors actually receive.
The great majority of mutual fund managers will underperform low-cost index funds because of costs.
Diversification works, just not every year.
Stocks can stay massively over- and undervalued for very long periods of time.
Real returns after inflation are the only returns that matter.
Stocks are in a bull market 85% of the time.
All of the following can be proven with applied historical analysis. This is a much better strategy than relying on your gut, or believing a compelling story, when allocating money.
This is not a perfect strategy.  As Henry Kissinger once said, "History is not, of course, a cookbook offering pretested recipes." That being said, if you have a better idea of how make a decision about the future, let me know. Fortune tellers need not apply.
Modern day presidents could do much worse than having a staff of applied historians on staff for consultations on major policy decisions. President Bush and the Iraq fiasco, and President Obama's misunderstanding of Russia and the Ukraine are two cases in point.
Hopefully, some of my former students are making better life choices using the applied historical method I tried to teach them.
Now, my major priority is helping investors avoid the mistakes of the past by applying history when they are contemplating important financial decisions.
There are no guarantees in finance. If you are looking for a mathematic equation to predict future investment returns, you would be better off joining a high school Mathlete Club.
This is the best we can offer in a world where the short term is dominated by volatile human emotion, but the longer term pushes closer to historical precedents.
In the words of Winston Churchill, "The longer you can look back, the farther you can look forward."
If you have some better advice, good luck with that. You are going to need it.